Pakistani Boy Cuts Off His Own Hand After Muslim Cleric Accuses Him of Blasphemy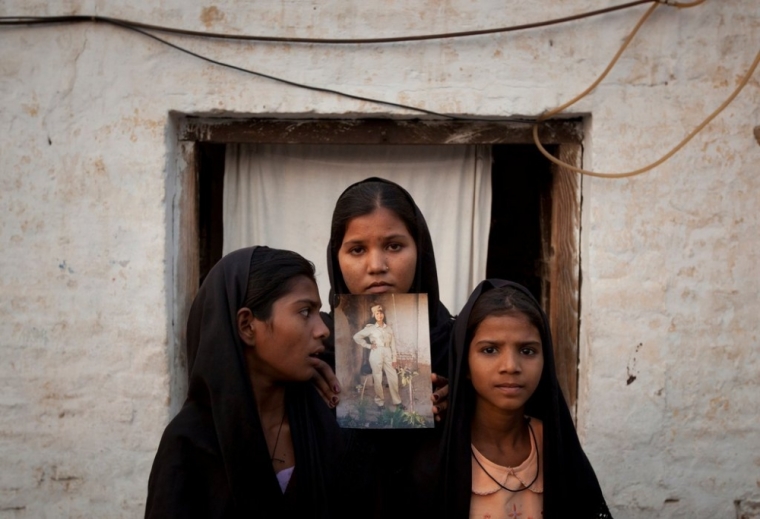 A 15-year-old boy in Pakistan cut off his own hand after the cleric of a mosque accused him of blasphemy. The boy's family and villagers praised him for the act of "proving" his faith.
The incident took place after the boy, identified as Mohammad Anwar, from Pakistan's Okara district, attended a gathering at a mosque in Hujra Shah Muqeem area last week, according to Pakistan's Dawn newspaper.
The cleric, identified as Shabbir Ahmed, asked the gathering if there was anyone who had stopped praying and believing in the Islamic prophet Muhammad. The boy couldn't understand the question, and raised his hand by mistake.
The imam and others in the gathering accused him of committing blasphemy. The boy, who felt guilty, ran to his home, chopped off the hand that he had raised, placed the severed hand on a plate and presented it to the cleric.
"As soon as he raised his hand, the cleric termed him a blasphemer. The boy felt guilty and went to his house and cut off his hand to prove his faith," a witness was quoted as saying.
The boy's parents were reportedly proud of his act and didn't want to take any action against the cleric. However, police have arrested the cleric, and chared him under Section 7 of the Anti-Terrorism Act and 324 of the Pakistan Penal Code.
"Such illiterate imams of mosques should not be allowed to deliver speeches. His arrest is under the National Action Plan that hate speeches inciting violence are no longer allowed in this country," Nosher Ali, the head of the local police station, told Reuters.
Pakistan has draconian anti-blasphemy laws, and many Christians have been falsely accused of the "crime."
The U.K.-based group Pakistan's Centre for Legal Aid, Assistance and Settlement has said in its report that
allegations of blasphemy often "stem from the Muslim accuser's desire to take revenge" and to "settle petty, personal disputes."
The blasphemy laws are embedded in Sections 295 and 298 of the Pakistan Penal Code, and carry the death penalty. There is no provision to punish a false accuser or a false witness of blasphemy.
Last October, the Lahore High Court upheld the death penalty of Asia Bibi, a Christian mother who was convicted of blasphemy.
She was sentenced in 2010, a year after she was accused. She was harvesting berries with a group of Muslim women, who accused her of drinking from the same water bowl as them. Following an argument, the women told a local cleric that Bibi had blasphemed against Islam.