Pastor Calls Trayvon Martin 'Pot-Smoking, Paranoid 17-Year-Old Boy,' Rails at Church for Being 'Black' on Verdict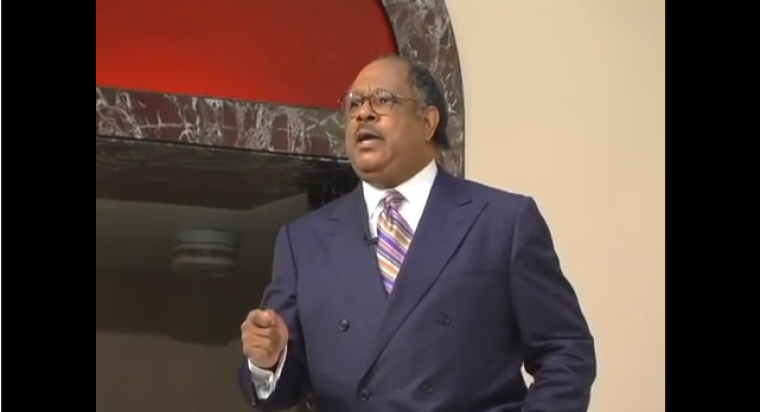 A black New York City pastor ripped into his congregation for seeing through hateful black eyes for condemning George Zimmerman and defending Trayvon Martin who he called "a pot-smoking munchies, paranoid 17-year-old boy."
In a sermon recorded the same day a jury of six women declared George Zimmerman not guilty in the death of Florida teen, Trayvon Martin, chief pastor at the ATLAH World Missionary Church in New York City, James David Manning, railed at his congregation for defending Trayvon Martin because he is black.
"You are convinced no matter what I preach, no matter what I say, no matter what I do, nothing in the world gonna convince you that George Zimmerman is not guilty," he told his congregation in the sermon that was posted to YouTube on Monday.
"But you're wrong and the only reason why you think that way is because you're black. You see, you see the world not through the blood of Jesus, but you see the world through your black eyes," he said to a hushed congregation.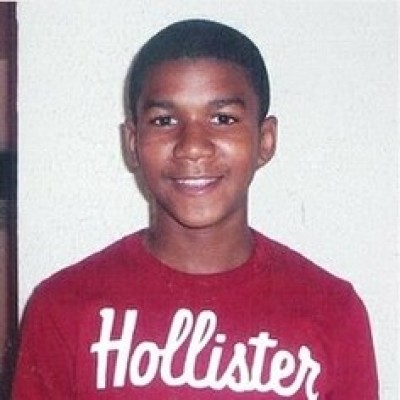 "You have not changed yet. You're black. You're black before you're anything. You're black before you're Christian, you're black before you're Holy Ghost, you're black before you're anything. You're blackness is greater than your religion and that's why with you, Zimmerman is guilty," he noted.
He then asked the congregation to imagine they were a pastor called late at night to minister to a sick congregant living in a high rise public housing project who had to take the elevator with a black 17-year-old boy they didn't know in a hoodie. He then challenged them to deny that they wouldn't be suspicious.
"Has (sic) it been proven over and over again that these hoodie boys rob, rape murder and maim? Are you afraid of him though you don't know him? Are you afraid of him? You have suspicions because of that hoodie and because of the color of his skin," he says answering his own question. "Ain't no telling what's gonna happen to you on that elevator and you know it's true. You know it's true!" he yelled.
"So why do you blame George Zimmerman? Why?" he continued. "Because you're black, that's why. You're not saved, you don't know nothing about Jesus and you're full of hate."
Manning then said the reason Trayvon Martin was forced to go to the store to get something to eat late at night was because he had the "munchies" most likely from smoking marijuana.
"So all he had was some Skittles and a bottle of watermelon Arizona juice. You know, when you smoke pot you get the munchies, you know that?" he said with a chuckle and a clap of his hands.
"When you smoke pot, you go to Seven Eleven. I get some munchies, I get some skittles, I get something to drink, because I got the munchies," he screamed with a stamp of his leg. "I've been smoking dope, I got the munchies. So on my way back I got the munchies."
He then argued that smoking marijuana makes people paranoid and insinuated that Martin was paranoid from marijuana use and it made him look suspicious to George Zimmerman coming home in the dark.
"Now the other thing that happens when you smoke pot is you get paranoid," he said mockingly glancing across his shoulder before continuing with "somebody is following me."
"Pot makes you paranoid so you start acting in suspicious ways. But see, you'll never admit that because you're black. There ain't no truth in you, ain't no Jesus in you, condemning George Zimmerman, ain't no Jesus in you. You're black, that's all you're gonna ever be," he railed at his congregation in disdain.
"Until you get born again you're gonna go to your grave saying that George Zimmerman killed Trayvon Martin. But he only defended himself against a pot-smoking munchies, paranoid 17-year-old boy, who had been sent from his momma's house in Miami to Sanford, because she couldn't do anything more with him," he ended in the video.
Trayvon Martin: Pot Smoking Gives Munchies and Makes Parano