Pastor Carl Lentz Rebukes Rapper Post Malone's 'Reckless' Claims About Hillsong and Justin Bieber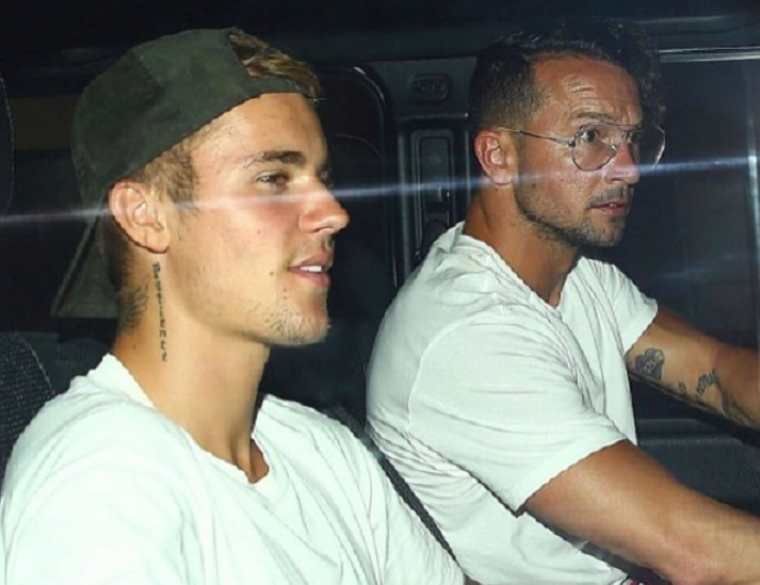 Pastor Carl Lentz says the comments made by rapper Post Malone concerning Justin Bieber and his church are reckless.
Malone likened Hillsong church to a cult last month, and said that Bieber gave millions of dollars to the church, which has locations in multiple cities like New York where Lentz serves as senior pastor. Lentz assured Rolling Stone that there was no merit in the 22-year-old rapper's claims.
"I put no stock in comments made by people who know absolutely nothing about the subject they are speaking on. I do not know Post Malone, and I have no idea why he would say reckless things about our church, which he has never visited," Lentz said. "Justin has not given our church $10 million, and we do not have gold ceilings. We do not even own a church building."
"So that gives you a little insight about how serious you can take his observations about anything to do with us."
Despite the remarks about his church, Lentz wished the rapper well.
"He is a very gifted artist and I wish him nothing but the best," he said.
The preacher's comments come weeks after the 22-year-old "Rockstar" rapper spoke to Rolling Stone about his friend Bieber and his Christian faith. After calling Bieber an awesome and genuine friend, Malone said he believes the singer's affiliation with Hillsong reflects that of a cult.
"He's gotten super-religious recently. Real culty," Post Malone said. "It's a total cult. He's already given them, like, $10 million."
The rapper explained his issue with people giving a large amount of money to church by saying, "It's nice to support something you believe in, I guess, but people are spending so much money, and God doesn't care that your church has a f****** gold roof."
He also admitted to falling away from a belief in God.
"Those are the worst kinds of people. I used to be super-religious," he said. "I believed in God. But now I see through it."
Aside from the cult accusations, Lentz has also recently defended his church and its ties to Bieber against those likening it to actor Tom Cruise and scientology.
"Apples and oranges," Lentz told Vice News when questioned about the matter last month. "Scientology is so out there they're like, 'you're the guy. So if we can get you indoctrinated quick enough we can make you the spokesperson.'"
"We've never done that. Justin has never set foot on stage."