Pastor Caught in $30M Insider Trading Ring Says 'I Know in My Heart I am Clean Before the Lord'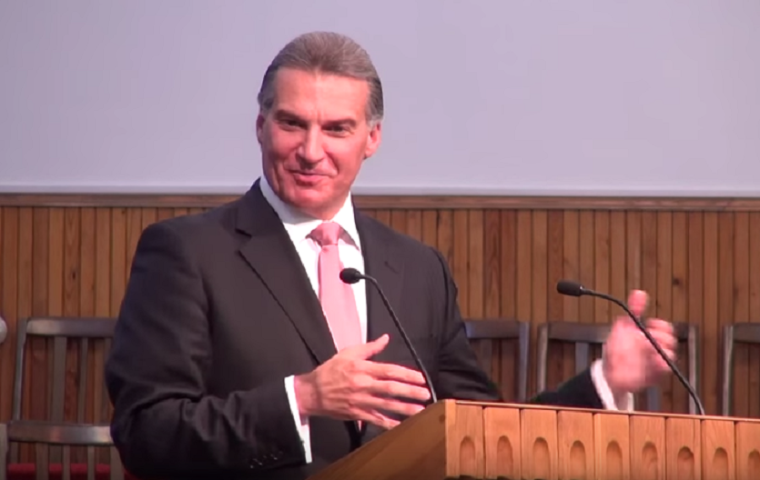 A Pennsylvania pastor who was arrested last Tuesday for his alleged involvement in what the FBI has called the largest known computer hacking and securities fraud scheme — that yielded some $30 million in illegal profits — told his congregation Sunday that he was innocent, and that "I know in my heart I am clean before the Lord."
The pastor, 50-year-old Vitaly Korchevsky of Slavic Evangelical Baptist Church in Brookhaven, Pennsylvania, was among nine people charged in two indictments Tuesday for his alleged involvement in an international hacking and securities fraud scheme that used the unpublished financial information of hundreds of publicly traded companies, which was stolen from the servers of three business newswires, to make illegal trades.
Korchevsky is alleged to have personally made $17 million in profits, but in a letter sent to his church and read to his congregation on Sunday he said he was innocent.
"I am fine, I am calm, and I know in my heart I am clean before the Lord," Korchevsky wrote in the letter, according to the Philadelphia Inquirer.
"I have been reading the Bible daily and miss everyone," he added.
Korchevsky's congregants of mostly Slavic immigrants — from Ukraine, Moldova, Russia, and even Kyrgyzstan and Kazakhstan — speak very highly of their embattled pastor.
"If I had to tell you all the good things Vitaly has done in this community, we would be standing here for hours," said Valeriy Poprotskiy, a Russian émigré whom Korchevsky helped move to Philadelphia for a job, according to the Inquirer.
"I had been living in Colorado for a few years. ... He said there were more opportunities [here]," said Poprotskiy, who first met the pastor in Kiev, Ukraine, 33 years ago.
"I've known his mother and father. I've been to their house, as well. Vitaly gave all his energy to the church, to the point of sacrificing time with his own family," said Propotskiy. "He had people constantly moving in and out of his house as they came to this country to get started."
Korchevsky is married with two children and lives in Glen Mills, Pennsylvania. According to the Inquirer, Federal authorities seized Korchevsky's financial assets and half a dozen properties he owns. His congregants are trying to raise funds for his defense, and many of them plan on attending his plea hearing in New York.
"People will take off of work to go," said Viktor Skuratovskiy. "This just shows how much people miss him and have compassion for him and his children."