After SBC ousts Tennessee church, pastor convicted of statutory rape resigns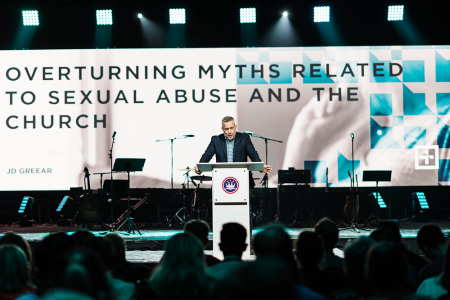 John Randy Leming Jr., a pastor at Antioch Baptist Church in Sevierville, Tennessee, whose past as a convicted rapist caused the Southern Baptist Convention's Executive Committee to disfellowship his congregation last month, has resigned.
Leming, according to the Baptist and Reflector, announced his resignation on Feb. 28, five days after the SBC Executive Committee announced the church was being expelled for employing the pastor who confessed to two counts of statutory rape.
Towne View Baptist Church in Kennesaw, Georgia, was also disfellowshiped for affirming homosexuality, while St. Matthews Baptist Church in Louisville, Kentucky, and West Side Baptist Church in Sharpsville, Pennsylvania, were disfellowshiped for employing registered sex offenders.
Court records show that Leming was pastor at Shiloh Baptist Church in Sevier County in 1991 when his female victim, noted as B.J., began attending the church. Leming developed a friendship with B.J. who looked to him for spiritual guidance. He reportedly counseled her often when she had problems with school or family.
In 1993 they began kissing and engaged in sexual "touching," and by May 1994, B.J. performed a sex act on Leming while they were at a friend's trailer. She again performed a sex act with him in June 1994 when she was 16, and he was a married 31 year old. He pleaded guilty to statutory rape in 1998.
When contacted by The Christian Post for comment on the resignation Tuesday, no one at Antioch Baptist Church was immediately available for comment.
J.D. Greear, the SBC's outgoing president whose term ends in June, made a commitment in 2019 to crack down on sexual abuse and make churches safer after a damning investigation highlighted more than 700 victims of alleged sexual abuse at the hands of hundreds of SBC leaders and volunteers.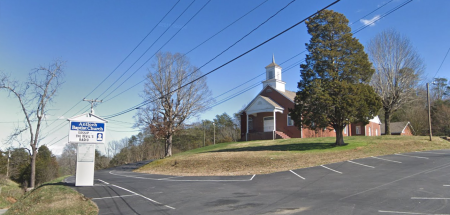 "If we don't get this right, our churches will not be a safe place for the lost," Greear, who also leads The Summit Church in North Carolina, told leaders at the SBC's Executive Committee meeting at the time. "That is not something that I am OK with ... I know that it is not something that you're OK with either."
In 2019, the Houston Chronicle found more than 700 victims of alleged sexual abuse by 380 Southern Baptist leaders and volunteers since 1998. Some 220 had been convicted and 100 were still in prison. 
Many of the victims, who were children when the abuse occurred, accused other SBC leaders, including past presidents, of concealing their ordeal. Some of those who were accused of sexual abuse also reportedly left their congregations and were able to find jobs in other Southern Baptist churches.
 During the investigation, a number of Southern Baptist churches were accused of having "displayed a wanton disregard for the seriousness of abuse."
In June 2019, the SBC went on to adopt a constitutional amendment on sexual abuse that allows the nation's largest Protestant denomination to "disfellowship," or distance itself from, churches that cover up abuse.
"The Southern Baptist Convention stands against all forms and actions of sexual abuse, viewing it as a horrific evil," Ronnie Floyd, president of the SBC's executive committee, said at the time. "Southern Baptists, we must address this comprehensively and correctly."