Pastor Dave Stone Says Retiring to Make Way for Younger Leader Is 'Best Thing' for Church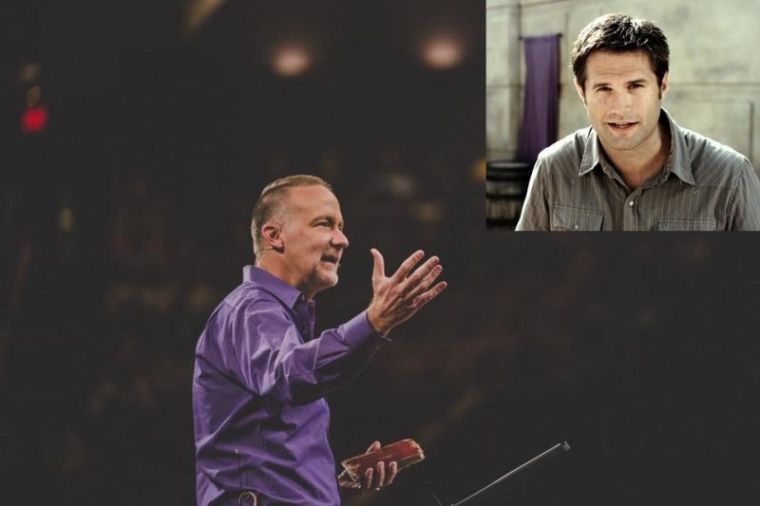 Dave Stone, senior pastor of Southeast Christian Church in Louisville, Kentucky, who announced his retirement at age 57, said he chose to step down from the helm of the 25,000-member church to make way for younger leadership.
"I've seen a lot of church leaders and business CEOs who have stayed longer than they should have," Stone told WDRB News in a recent interview. 
Stone announced in September that over the next six- to-nine months he will be handing over the church's senior pastor responsibilities to 42-year-old Kyle Idleman who is serving as Southeast Christian's teaching pastor. He told WDRB that his mentor, former Southeast Christian Pastor Bob Russell, retired from the helm of the church in 2006 at age 62 to make way for his leadership.
"He chose to step aside because he knew that the way to influence a church, and to help it grow younger, is by having younger leadership," Stone said.
Stone expanded the church from its main campus in Louisville to include six satellite campuses during his tenure and he believes that the church's growth will continue under Idleman.
"If you believe in your heart that those who don't follow the Lord will not be in Heaven for all eternity, then shame on us if we're not trying to do everything we can," he said.
It's difficult, he says, to think about his final sermon at the church but he knows at this point in his life the right thing for him to do for the church is to step down.
"I know it's going to be a tough one for me," he said of his final sermon. "But more importantly than any of that, I know it's the best thing. I know it's the best thing for the church."
He added, "I hope that my legacy would be that people who know me or have heard me preach would truly sense that I have spent time with Jesus, and that I love all people."
Stone's principled approach to transition his church into new leadership has been praised by ministry experts like LifePlan facilitator Mark Waltz, who said it's a good example that other churches could follow.
"Bob Russell and Dave Stone have modeled what effective transition of leadership looks like. The people of Southeast Christian Church are the benefactors of their pastors' wisdom, grace and humility in leadership," he wrote in a statement on Twitter.
Stone also noted previously that he's confident that Idleman, whom he described as someone who lives consistently as a man of God, is the right choice to replace him.
"Kyle's imprint can be seen throughout this church. He's a prayer warrior, and he is more generous than you will ever know. He loves Jesus, his wife, his kids, and his church. We are going to be so blessed to have him at the helm," Stone said.
"Kyle is uniquely gifted for this role. He's been an elder here for 12 years. He's doctrinally solid. His integrity, his humility, and his preaching and teaching and writing are exceptional," he added.