Pastor Donates Life-Saving Kidney to Ailing Congregant After He Spent Years Praying for Miracle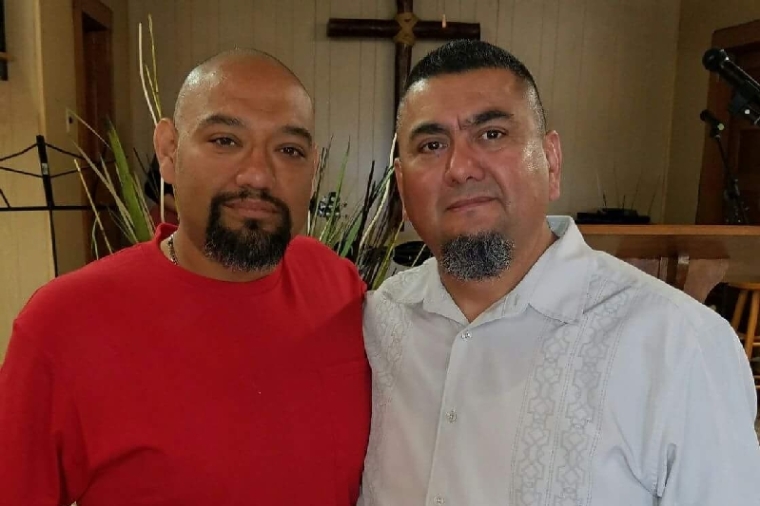 A Christian man who had been praying for relief from end stage renal disease since 2015 recently got a life-saving answer from his pastor who turned out to be a matching kidney donor after God told him to give his ailing congregant one of his own organs.
End stage renal disease is the final stage of chronic kidney disease where the kidneys of those afflicted don't work well enough for them to live without dialysis or a kidney transplant.
In a narrative on fundraising website GoFundMe, Jesse Cerecerez, a longtime member of Holy Ground Baptist Church in Cameron, Texas, explained how his life changed after he was diagnosed with kidney disease.
"In April of 2015 I was diagnosed with E.S.R.D. (End Stage Renal Disease) my doctor told me that my kidneys had failed. I started dialysis treatments on May 5, 2015, and that has changed my life forever. Dialysis is a rough lifestyle to live. I felt as if all my freedoms were taken away from me. These last two years have been really hard. I take dialysis three times a week. Every day I have been praying for a miracle in my life," Cerecerez wrote.
Without even knowing if he was a suitable matching donor, Cerecerez said his pastor, Basillio Montez Jr., told him last fall that God asked him to donate one of his kidneys. Eight months after Montez made his anointed offer, medical professionals determined he was a suitable matching kidney donor for Cerecerez.
"About eight months ago Pastor Basillio and his wife came to visit me. During his visit he explained that God had impressed in his heart to donate a kidney to me. I was shocked and excited all at once. So he went and got tested, and he's a match," Cerecerez revealed in late May.
On June 16, two days before Father's Day, Cerecerez went on to have a successful kidney transplant and he shared how grateful he was on his Facebook page.
"So on this Father's Day weekend I'm in the hospital. This past Friday I was given the gift of life by my pastor. I am forever grateful! Thank you pastor for allowing God to use you in this mighty way of donating your kidney to me. Love you pastor!" he wrote.
Both men are now recovering. A day after the surgery, Cerecerez was already jesting in good spirits.
"So now that I received my pastor's kidney, he tells me I'm a Cowboy fan! Lol Dang it!" he quipped.
"I got my life back and I can't wait to see what else God has in store for me," he told 11 Alive in an interview Monday.
Montez explained that even though he was fulfilled in his normal duties as a pastor it was a special honor to be called to save a life.
"We praise God for everything that God has been doing," he said. "For the healing that he's been giving us and always for his honor and his glory."