Megachurch Pastor Greg Laurie still can't smell after recovering from COVID-19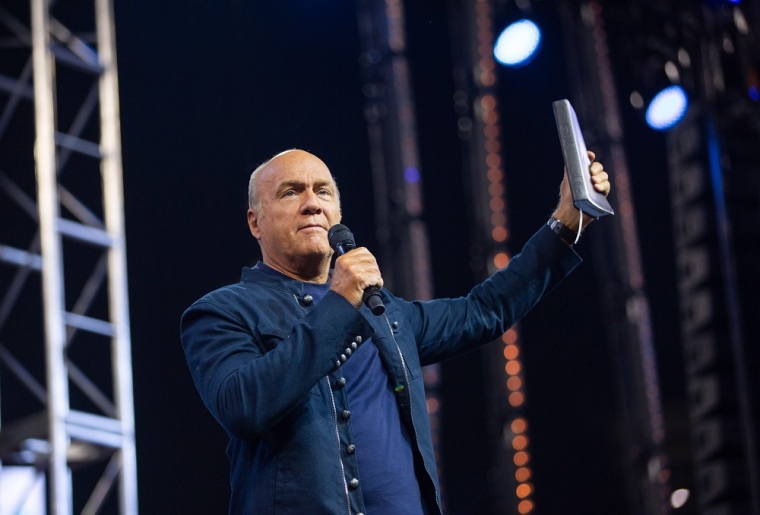 Five months after making headlines when he tested positive for COVID-19 last October, California megachurch Pastor Greg Laurie says he still hasn't regained his sense of smell and isn't thrilled about it.
"I had a mild case of COVID. The symptoms were not very strong. I had fatigue and slight congestion and a fever that lasted only for a short time, and the fatigue [carried on] a little bit longer. I got over that actually quite a long time ago, but the one lingering effect that I still have to this day is that I've lost my sense of smell and I've not regained it again," Laurie, who leads the multi-campus Harvest Christian Fellowship, told The Christian Post in an interview about his new book, Billy Graham: The Man I Knew, set for release next Tuesday.
"You miss out on a lot when you can't taste the flavor of food. So I'm hoping that will return to me, but I'm doing fine and I feel really good," he said.
A Baylor College of Medicine report says many people recovering from COVID-19 have reported a prolonged loss of smell which can last several months.
Dr. Sunthosh Sivam, assistant professor of otolaryngology at Baylor, said research shows that loss of smell is common in COVID-19 patients because the SARS-CoV-2 virus binds to receptors found in the part of the nose that controls smell.
"In most cases, smell loss is temporary, but it can take months or even years to recover," Dr. Tran Locke, another assistant professor of otolaryngology at Baylor, said in a statement. "If you have any type of smell at all, it's a sign that your olfactory nerve is still working."
Locke further explained that loss of taste generally comes with the loss of smell because the two senses are closely linked. Losing the sense of smell dulls the sweet, bitter, sour and savory foods the tongue senses.
While patients experiencing loss of smell might be prescribed different treatments such as nasal steroids or rinses for inflammation, Sivam and Locke explained that physical therapy for the nose, also known as olfactory retraining, can help.
Olfactory training involves repeat and deliberate sniffing of a set of odorants, commonly lemon, rose, cloves, and eucalyptus, for 20 seconds each at least twice a day for at least three months or longer, if possible. Studies have demonstrated improved olfaction in patients with post-infectious olfactory dysfunction after olfactory training.
In discussing his recovery from COVID-19, Laurie also noted that as the nation seeks to recover from the pandemic that has killed nearly 560,000 people in the U.S. alone, his church has also "slowly been rebuilding" like many congregations that were forced into remote worship services.
"A lot of people have been staying home from church even after we reopened, but we've been growing steadily each week. We've been having services indoors and outdoors now at our campuses in Riverside and Orange County, as well as on the island of Maui," he said. "Hopefully, we'll see some friends that haven't visited for a while, back at church again."
Laurie's positive COVID-19 test emerged last October, along with several other high-profile infections, including former President Donald Trump and his wife, Melania Trump, who all got sick after attending the Sept. 26 White House nomination ceremony for now-Supreme Court Justice Amy Coney Barrett in the White House Rose Garden.