'I couldn't be there to protect them': Pastor grieves loss of 2 daughters, 3 grandkids killed in crash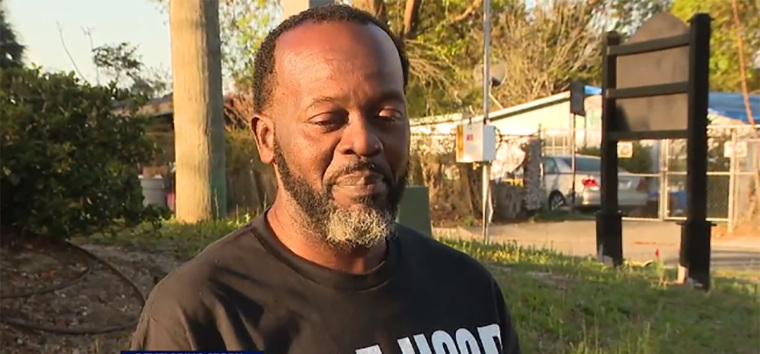 A Florida pastor grieving the loss of his two daughters and three grandchildren who were killed in a fatal crash said he has yet to share the tragic news with his wife, a stage-4 cancer survivor, who's in the hospital.
"Just imagining that final impact and what my kids were going through and what my grandchildren were saying and I couldn't be there to protect them," Pastor Anthony Oliver of Taft Missionary Baptist Church in Orlando, Florida, told Fox 35 News. "Because anytime anything happens, they're always calling for me, 'Papa, Papa.' And I could imagine them calling my name. That's what hurts. That I wasn't there."
The accident involved two vehicles — a Hyundai carrying six people and a Suburban — occurred at the intersection of Clarcona Ocoee Road and Gaymar Drive in Orlando late Thursday evening, killing a 5-month-old baby boy and 5- and 4-year-old girls, as well as two women aged 30 and 25.
"Last night was the last time my grandbabies talked to me and told me, 'Pop Pop, I love you.' I won't hear that no more," the pastor said, according to Click Orlando. "Any parent would rather their kids bury them than them burying their kids and now I've got to bury five," Oliver said. "Love on them while they're here, because when they're gone that's it."
"We had a Hyundai passenger vehicle with six occupants inside that was traveling westbound on Clarcona Ocoee Road. The driver attempted to make a left turn on Gaymar Drive. As she made the left turn, an eastbound Suburban collided with the side of the Hyundai," said Florida Highway Patrol spokesperson Lt. Kim Montes. "Inside the Hyundai, we had three children pronounced deceased on scene and [two adult women]."
Both drivers, a 51-year-old Orlando woman and a 28-year-old Apopka man, survived.
According to the FHP, some of the victims had apparently not been wearing seatbelts. Both vehicles overturned, and five people in the Hyundai were ejected.
"Such a horrific crash that happened on Clarcona-Ocoee Road Thursday night. Five people were killed, including three young children. I can't imagine the pain this family is going through," Mark Lehman, a reporter for News 6, wrote on Twitter.
"We appreciate all who have reached out with such love and selflessness during this very difficult time," the church wrote on its Facebook page.
The church earlier announced: "Taft Missionary family and friends, please keep our humble leader Pastor Anthony Oliver and family in prayer. Our family has suffered a great loss as Pastor's 2 Daughters and 3 grandchildren were taken from this earth in a tragic car accident Thursday evening. Although we grieve we also love ... In Jesus' name!"