Pastor-Hunting Jihadi Becomes Christian After Seeing 'Hand of Christ' Save Poisoned Girl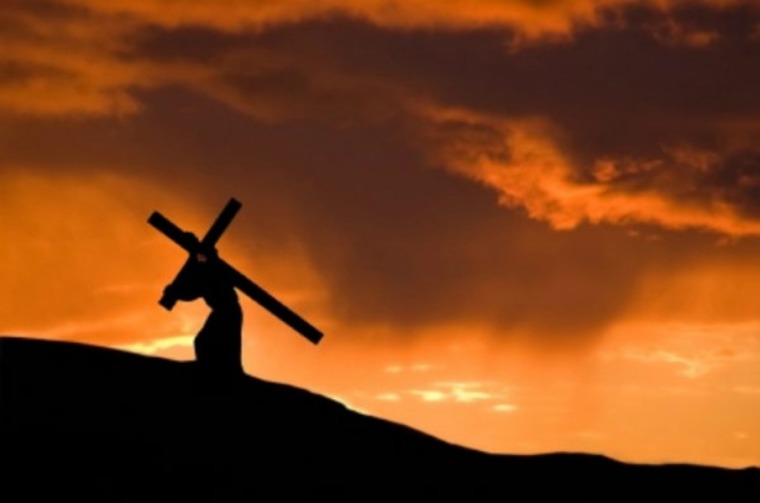 A radical Islamic jihadi-turned-Christian evangelist says he accepted Christ as his Savior after Jesus foiled his plot to kill the daughter of a Christian pastor by bringing his hand down from Heaven to give her blood.
Al-Rashid, a former commander of a radical terrorist group in the Middle East, recently told Assist News Service all about how he went from being the leader of a Christian-hunting militant outfit to becoming a full-fledged Christian evangelist.
As reports of numerous Muslim conversions to Christianity enraged Rashid over the years, he explained that he was inspired to form a special terrorist task force designed to hunt down Christian leaders who are converting Muslims away from Islam.
Rashid and his task force eventually heard about a pastor named Paul, a former Muslim who leads an evangelism ministry that gives out Bibles to Muslims and also helps establish secret house church networks in Asia and the Middle East.
Rashid and his task force had devised a plan to kill pastor Paul's family and then abduct him to forcefully reconvert him back to Islam so that he could become their main puppet of propaganda against Christianity.
But the jihadi task force's multiple attempts to kill the pastor's family and abduct the pastor did not go according to plan. Even though the task force attacked the family several times, Rashid said they somehow kept finding ways escape unscathed.
When Rashid noticed that pastor paul and his family were running low on food, he devised another plan to send a woman to deliver the family poisoned food. However, the plot was foiled because the woman they arranged to deliver the poisoned food was bitten by a dog, seriously injured and never arrived.
The terrorists tried the poisoned food plan a second time with a different woman. That plan was more successful, as Paul's children ended up eating poisoned chocolate. Although Paul's son's did not get sick, Paul's daughter got very sick and fell unconscious.
"I was watching with two others from an ambulance near the hospital to see his daughter's death," Rashid recalled. "Our plan was to kidnap the dead body along with his family in our ambulance."
Despite Rashid's plan, he became deterred when he witnessed something he had never seen before.
"I saw a ball of light came down from the sky and stand over the room where his daughter was lying unconscious," Rashid explained.
He also described seeing a hand come out from the light to touch the pastor's daughter. When the hand touched the daughter, she immediately woke up and stood up. Rashid said that blood was pouring from a hole in the middle of the hand.
"I trembled with fear," Rashid said. "I felt giddy and fell down. My friends moved me from there at once."
Rashid said he had a hard time sleeping that night after seeing the hand. As Rashid drifted off to sleep, he said he saw a shadow of a man's face appear with the hand in a dream. The man asked Rashid why he was "nailing" him.
Confused by what he dreamed about, Rashid pulled out a Bible that was in his room that he previously used to find verses that criticize Christianity and justify Islam. In this instance, there was one verse in particular that caught Rashid's interest — John 1: 9-10.
"That was the true Light, which lighteth every man that cometh into the world," Rashid recited the verse. "He was in the world, and the world was made by Him, and the world knew Him not."
Rashid said he grew to understand that the light and hand that he had seen were indications of Jesus' presence.
"I understood it was about Jesus," Rashid said.
Soon after, Rashid went to Paul to confess what he had done. Although Rashid was not sure what the pastor's reaction would be, Paul found it in his heart of forgive Rashid.
"I was once an enemy of Jesus Christ, but He loved me," pastor Paul was quoted as saying. "He was crucified — gave His life for me — then He rose from the dead. Because of His love I can love you, because Christ loves you. I believe Jesus Christ Himself brought you here to share this love and to find salvation."
"Jesus is the Prince of Peace," Paul told Rashid. "And He will give you peace. Accept Him as your Savior."
Rashid indeed gave his life to Christ and was later baptized. Now, he is evangelist for the "Bibles for Mideast" ministry.
"Thousands of Muslims are secretly believing in Jesus Christ as their Savior. They don't have Bibles and the rulers do not allow them to get Bibles. The Bible is totally prohibited in certain countries. But people are so thirsty for the Word of God," Rashid explained. "Many of our team members are converts from Islam to Christianity with the gifts of the Holy Spirit and have good experiences of doing personal evangelism, conducting crusades, and pastoring house churches."