Pastor Jentezen Franklin, Dream Center Open Women Veterans Home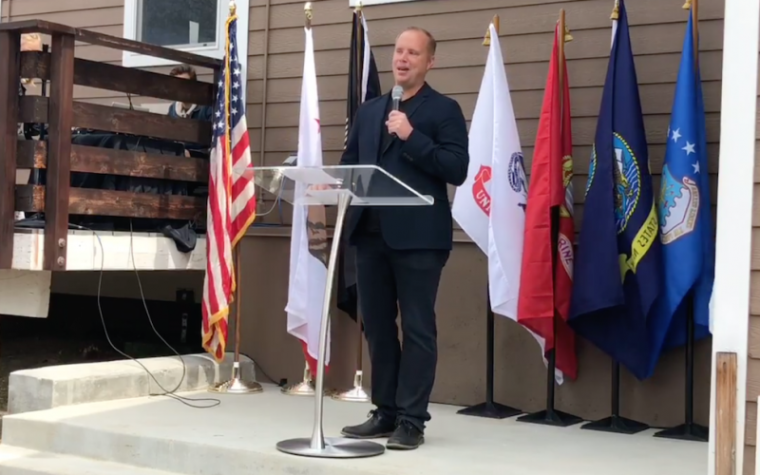 Jentezen Franklin, senior pastor of Free Chapel, and the Los Angeles Dream Center commemorated Memorial Day with the opening of a Women Veterans Home in California to equip them with skills necessary to transition back into civilian life.
"California has more homeless veterans than any other state. Even one homeless veteran is one too many," said Franklin of the Gainesville church in Georgia, explaining why he and his foundation partnered with the Dream Center, which is expanding its Veterans Program, "focusing on the spiritual healing and needs of the individual rather than just treating the symptoms."
The Justin Turner Foundation is also a partner in the initiative.
More than 40,000 veterans were homeless on a typical night last year, according to Franklin's website, which adds that one in five female veterans suffer from military sexual trauma.
The new facility, "a refuge of safety, recovery, and hope for our brave female service members," will house 18 women veterans to help them go back into civilian life.
"With these additions to the housing facility, a new total of 45 residents from any military branch may access the resources and support they need at the Dream Center," the foundation said in a statement.
It's also "a place for them to find the help and healing they need through the love of Jesus Christ."
A home for female veterans is largely a brainchild of Pastor Matthew Barnett, co-founder of the Dream Center and senior pastor of the Angelus Temple. He said several years ago, he was asked after a sermon, during which he talked about the men's veterans program, what was being done for women. He was asked the same question the next two weeks which led him to believe God was leading him to create the women's program.
"It never really crossed my mind until then," Barnett said during the ribbon cutting ceremony of the new women's home on Friday. "It makes sense because we should honor those who have served by serving the ones who have served.
"Who's going to serve the ones who have served. Usually they're the most forgotten because the expectation is just to serve and give your life and that's what they do. But we decided to open up this facility because we believed that somebody needs to serve the servants."
Barnett noted that the women who stay at the facility will "receive a new mission" which will be to help others on the streets of Los Angeles.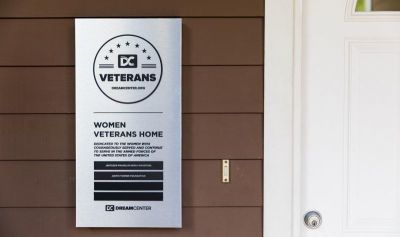 "Their mission continues right here in the neighborhood of Los Angeles," he said. "The greatest way to heal yourself is to also go out and heal others in the midst of what you're going through."
The facility will not charge anything from the women for providing "individual assistance and mentorship, community outreach, classroom-based instruction and support, and connection to local employment resources and benefits."
"Because of our partnership, the Veterans Program will be able to provide women veterans the same transformative support and resources currently offered for male veterans, including the addition of a local women veterans home on-site," Franklin said.
The pastor stressed that it's not enough just to remember "fallen heroes who died for the country they loved and all that it stood for." We should also remember "our living veterans, some 20 million strong, who have earned our respect and deserve our support."