Pastor Marvin Sapp Talks Mental Health 'Taboo,' How Wife Saved Him From Suicide Even After Her Death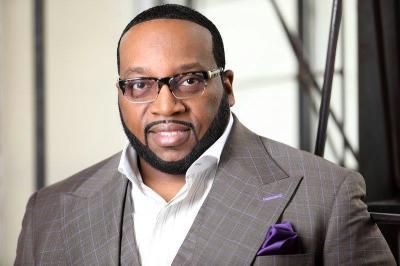 Marvin Sapp, award-winning gospel artist and pastor, recently shared his heart on the spate of Christian ministers committing suicide and suggested that the issue of mental health was "taboo" in the urban community. The Michigan minister also revealed that if it were not for his late wife's expertise in and advocacy for psychological well-being, he also might have taken his own life three years ago when the mother of his three children passed away.
"I can be honest and say I absolutely understand what these men of God have gone through. The pressures of pastoring and being in the public eye, losing someone you love and all of that. I find after reading through their stories that all of them are similar to mine in one way, shape, form, or fashion. If it's the pressure of ministry, if it's the pressure of losing a loved one, whatever it may be," Sapp told The Christian Post.
"I look at their situations and I say to myself, 'What was it that caused me to stand, even when I could folded just as they did?' People always say the pressure will cause a pipe to burst," he added.
Pastor Isaac Hunter, who resigned last year from the Orlando megachurch he founded after admitting to an affair with a staff member, was found dead in his apartment on Dec. 10. Summit Church confirmed that its founding pastor had taken his own life with a gun and at some point written an undated suicide note saying, "I have become what I never wished to be, a burden on those I love the most." Hunter's wife had been previously granted a restraining order against him on the claim that his erratic behavior and drinking had left her "fearing" for her life and the lives of their three children. The court order reportedly prohibited Hunter, 36, from his family's home and Summit Church.
The week prior, on Dec. 5, The Christian Post broke the story about a 48-year-old Illinois pastor grieving the death of his wife shooting himself in front his pleading teen son. Ed Montgomery, the deceased pastor who served at Full Gospel Christian Assemblies International church in Hazel Crest, reportedly had been complaining about hearing his late wife's voice and footsteps.
And in November, a 42-year-old pastor shot himself inside his vehicle in the driveway of his Macon, Ga., home in-between church services. The Rev. Teddy Parker, Jr., was reportedly taking medication for manic depression and avoided sharing his difficulties with his Bibb Mount Zion Baptist Church congregation.
What factors exactly led these Christian ministers to take their own lives? Was it the loss of a loved one, ministry pressures, or were they motivated by other challenges and difficulties?
Considering their stories, Pastor Sapp said his own might have turned out differently after the Sept. 2010 death of his wife, MaLinda Sapp, who passed away due to colon cancer.
As Sapp explained, "One of the greatest blessings of being married to MaLinda Sapp is that my wife was a licensed psychologist who was also a college professor in psychology and who was a major advocate for mental health on the board of a mental health hospital here in our city."
After his wife's death, it was "a natural progression," for the Grand Rapids, Mich., minister and his children (currently ages 19, 16 and 14) to seek counseling.
Sapp, who this year marked the 10-year anniversary of founding the Lighthouse Full Life Center Church, said he understood all too well the kinds of pressures pastors in active ministry face.
"Being a pastor is pressure because we have to counsel people," he said. "But the fact of the matter is that many people don't understand that we don't' have S's on our chests. But that we're just as weak and fallible, if not, even more because of the hyped attack of the enemy against us. He wants to bring us down because he knows that if he hits the head the (body) will follow."
Sapp, who spoke with CP on the occasion of the release of his new Christmas album, Christmas Card, added that, thanks to his late wife's influence, he is "an advocate for counseling of pastors, talking to people who are trained in that area."
"Honestly," he added, "that's probably the only reason why I didn't take my life, was because from day one, and even now when it's necessary, I make sure I go and sit and have a conversation with my doctor."
While making it clear that he believes strongly in the power of prayer, Sapp said, "I also believe that you need to have somebody tangible to talk to so that they can help you process and think through what life is doing and what life is all about in that moment in time."