Pastor Rick Warren: 5 Tips for What a Healthy Family Looks Like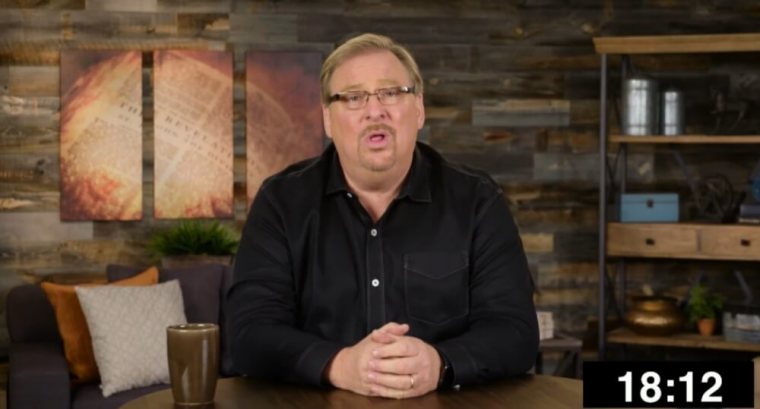 The mark of a successful family is its ability to encourage personal growth in its members, Pastor Rick Warren says.
Warren, founding and senior pastor of Saddleback Church in Orange County, California, wrote in a devotional this week that families are boring and stagnant when they don't encourage growth.
"Awesome families encourage growth. They create an atmosphere of lifelong learning. They help each other develop. They encourage the discovery of each person's spiritual gifts and abilities," Warren writes. "If you haven't learned anything new or developed any new interest in a long time, you're not growing!"
The California pastor continues by saying that there are some things that need to be learned in a family setting rather than other environment, such as work or school.
These five important learning experiences include teaching family members what to do with their feelings, how to handle conflict, how to handle loss, what values matter most, and the importance of good habits.
A healthy, growing family expresses their emotions and encourages honesty and openness. It's also important for families to learn how to deal with their problems with each other in a constructive, healthy way, the pastor writes.
Additionally, it's important for children to learn the concept of losing, as they will not be able to win at everything in life. Parents also have the responsibility to teach children what values matter most, and to educate them on the dangers of "sex, salary, and status."
Lastly, it's important for a Christian family to center their habits around a life following Jesus Christ so they may build better character.
Warren's family suffered a devastating loss in 2013 when 27-year-old Matthew, the Warrens'' youngest son, committed suicide after suffering years of depression and mental illness.
Amy Hilliker, Rick and Kay Warren's daughter, previously spoke about how Matthew's mental illness affected her family's dynamic, saying at the Gathering on Mental Health and the Church event in 2015 that her family tried using love and unity to fight through her brother's mental illness.
"In my twenties, Matthew's illness ramped significantly at the same time my body began to crash from the undiagnosed chronic Lyme [Disease]," Hilliker said, as reported by the Christian Examiner. "Between my illness, Matthew's illness and some other traumatic family circumstances, it often felt like we were living in this underground bunker. We were here existing on planet Earth but not really engaging with the real world or real people. We would occasionally lift that hatch and look out long enough and survey the land. Then the next wave of chaos would hit and we'd have to hunker down and hold onto each other and pray to make it through."
Hilliker added that despite the difficult times, she and her family tried to persevere.
"We have had to learn to accept each other's different levels of tolerance, of proximity to the struggle, differing ways of engaging Matthew," Hilliker said. "It divided us many times. But we were determined to keep pursuing love and connection with Matthew despite this tension."