Pastor Steven Furtick Gets TD Jakes to Reveal Favorite Non-Church Music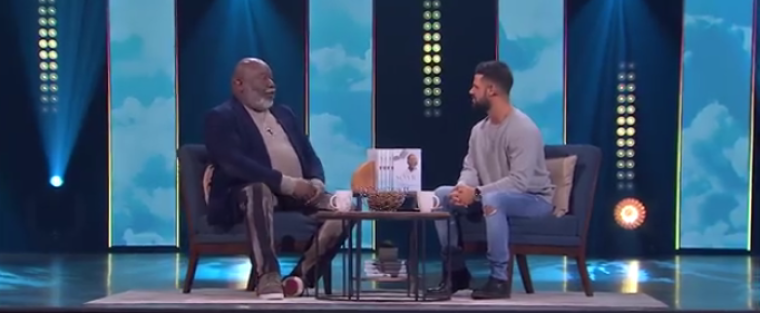 Elevation Church Pastor Steven Furtick got Bishop T.D. Jakes to open up about the mainstream music he enjoys.
Furtick invited his "hero" Jakes, the senior pastor of The Potter's House in Dallas, Texas, to his Charlotte, North Carolina, church after the release of the latter's book, Soar! Build Your Vision from the Ground Up. The Q&A style interview called "How to Build Your Vision From The Ground Up" began with Furtick asking Jakes, "What are some songs that you like to listen to Bishop Jakes that don't get played in church?"
The Bishop laughed a few times before playfully replying, "Cut the cameras!"
Jakes revealed that aside from being a fan of gospel music, there was a range of music that he liked.
"I like Luther Vandross, I like Anita Baker, I like lesser known but extremely talented is Keiko Matsui," he said. "Keiko Matsui is a Japanese jazz pianist that is absolutely out of this world. I listened to her this evening before I came out here so I'd have my international flavor.
"I like all kinds of music. I like classical music, I like gospel music of course," he said. "I like just about every genre. Even some country, I'll go country on you every now and then."
Jake's affinity for gospel music has been evident throughout the years, and was spotted attending the Festival of Praise tour last year. Fred Hammond, the gospel singer-songwriter and composer who organized the event, previously opened up about how much influence Jakes had on him.
"Thank you @bishopjakes for your love, support and leadership over the years. I'm a better man because of you," Hammon wrote on Twitter. "So great having you at #FOP3."