Pastor Who Prayed at Trump's Inauguration Offers Safe Haven for Undocumented Immigrants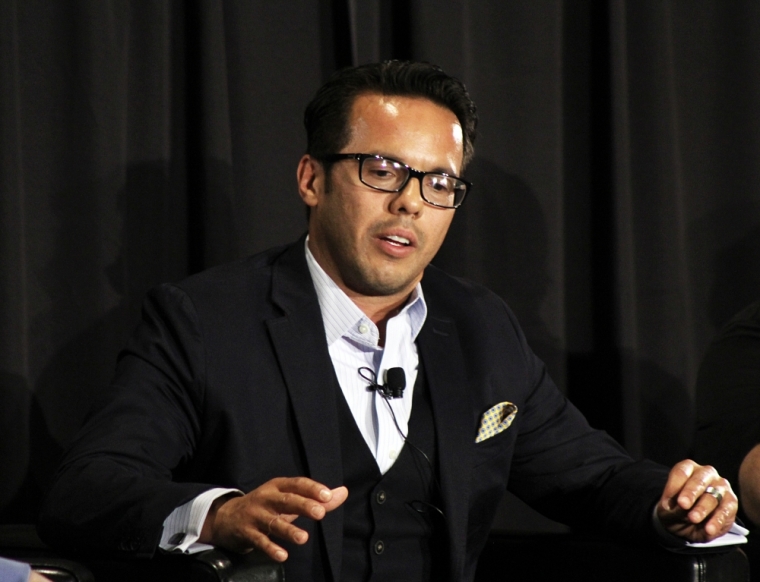 Prominent Hispanic evangelical leader Samuel Rodriguez's church is offering safe haven to illegal immigrants who are afraid that their families will be separated due to deportation crackdowns happening under the administration of President Donald Trump.
Rodriguez, president of the National Hispanic Christian Leadership Conference and the lead pastor of New Season Christian Worship Center, told The Christian Post on Wednesday that the Sacramento church has begun serving as a shelter to people within the community who fear they are at risk of being deported or are trying to flee from some sort of domestic violence or gang conflict.
Rodriguez, who was one of a handful of religious leaders who offered a prayer at Trump's inauguration on Jan. 20, said the church's safe haven program was launched just days after Trump signed an executive order on deportation on Jan. 26.
"We had something in the works for a while," Rodriguez explained. "But in full disclosure, all the stars lined up and really compelled us to say, 'If we are really going to do something for everyone in the community, including those that are undocumented, we might as well do this now.'"
Rodriguez pointed out that the New Season safe haven program differs from the sanctuary church movement that a number of churches are involved in because it also offers shelter and a bed to community members fleeing other difficult circumstances, not just undocumented immigrants.
"The safe haven is for everyone in the community — those who are victims of domestic violence, those that are fleeing gang activities, any family that believes their family is threatened. It could be internally or externally," he said. "I want to distinguish that from sanctuary churches that are explicitly committed to opening up their doors to people that are undocumented. We are not going to ask you if you are documented or undocumented. If you are coming to our church and say, 'I need safe haven,' without asking you any questions, we are going to provide safe haven."
New Season's safe haven program comes as Rodriguez expresses disappointment in the fact that U.S. Immigration and Customs Enforcement has not followed through on Trump's promise to only deport undocumented hardened criminals.
Rodriguez affirmed that he is in favor of Trump's call to stop illegal immigration and not offer amnesty to illegal immigrants. He is also in favor of Trump's plan to protect "the sovereignty of our nation" by building a wall, as long as he builds "a bridge towards Hispanics and Latinos in America." Rodriguez also said he affirms, "on steroids," Trump's commitment to deporting illegal immigrants who engage in nefarious activities.
But as ICE agents have conducted raids in the last few weeks, a large percentage of undocumented immigrants targeted in those raids are those who have not committed any serious crimes.
"In the past few weeks, yes, the majority of people that were deported are hardened criminals and we are grateful for that. But there was a percentage, a number of great God-fearing, hard-working people who were not criminals who don't even have a traffic violation that were deported," Rodriguez told CP. "These are egregious stories."
"We are looking at, for example, a mom whose kids were born here and whose kids don't even speak Spanish. The mom who came here legally with a visa and the visa expired and she never got a deportation order was deported," he continued. "These kind of egregious stories are the stories taking place. That is why I oppose it. I really want our president to fulfill his entire promise."
Rodriguez explained that in conversations he has had with Trump and his transition team, he was assured that God-fearing and law-abiding undocumented immigrant families would not be separated or impacted by the deportation policies.
Rodriguez said that he wants to give the president the "benefit of the doubt" that his commitment to only deporting hardened undocumented criminals has been lost in the "ambiguity" of memos issued by Homeland Security Secretary John Kelly.
The memos empower federal agents to assert more authority in detaining and deporting illegal immigrants.
"There is a bureaucracy in place. There is a Kelly memo that is still way too wide in scope," Rodriguez contended. "I do believe that it is the ambiguity embedded in the Kelly memo that enables ICE to execute without really exercising due diligence on the president's promise. There is ambiguity right now with the executive order that must be addressed as expeditiously as possible."
"I don't think that the president woke up in the morning and told DHS to round them up and deport them even if they are God-fearing," he added. "I don't think that ever happened."
Rodriguez expressed optimism in the fact that Trump told reporters ahead of his address before a joint session of Congress on Tuesday that he is open to passing comprehensive immigration reform.
"We need to pass immigration reform this year," Rodriguez asserted. "I like how the president stated in his address that he wants to work with Congress — Democrats and Republicans alike — to find a compromise. This is the year that we can make it happen."
Even if immigration reform is to pass, Rodriguez said that New Season's safe haven program will continue to be in effect for members of the community who need it.
"We are going to keep that program in perpetuity because there is always going to be need in the community for safe haven," he said. " We are going to keep that program alive and well in our church even if immigration reform passes."
According to Time, New Season set up as many as 30 cots in two large rooms to accommodate community members that need safe haven. The Time report explains that about six families have taken advantage of the safe haven program in the past month, with most of them just staying about two days. Half of the families came with immigration fears, while the others came because of domestic violence issues in their families.