Pastors Deliver Petitions to Lawmakers in Support of Church Attacked for LGBT Youth Counseling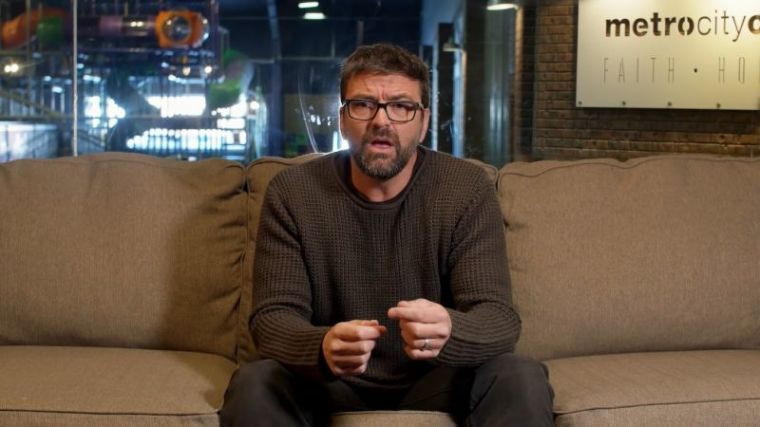 More than 23,000 people have signed a petition in support of a Michigan church that has come under fire for hosting a counseling event for LGBT youth.
Metro City Church hosted a workshop event with Forge Ministries in February centered on counseling minors, especially girls, who have same-sex attraction or questions about gender identity.
A group of Michigan pastors delivered the petitions to legislators on Tuesday in response to Democratic state representatives Darrin Camilleri and Adam Zemke calling for Attorney General Bill Schuette to investigate Metro City to see if the church "committed any unfair, unconscionable or deceptive practices."
"It is alarming that legislators, who have sworn an oath to uphold the Constitution, have attacked the free speech rights and free exercise of religion by a local church congregation, in direct violation of the First Amendment," read the petition.
"Moreover, as government officials, for you to dictate what a local church must teach regarding its theology is totalitarian in nature, and is at the heart of what the Establishment Clause of the First Amendment was meant to prevent."
FRC Action, the legislative arm of the Washington, D.C.-based Family Research Council, sponsored the petition. Randy Wilson of the FRC said in a statement Wednesday that the state legislators' demands were further evidence that "the Church is increasingly under attack."
"These petitions condemn this type of overreach by Rep. Camilleri and Rep. Zemke who demanded a government investigation into Metro City Church," said Wilson.
"We encourage bold spiritual leaders like Pastor Jeremy Schossau to continue to stand by the truth of God's Word and speak it in love. This type of speech should always be protected by our government, not regulated."
A non-denominational independent Christian church, Metro City came under intense criticism for hosting the workshop, with its lead Pastor Jeremy Schossau receiving death threats against his family.
In February, one individual was charged with a misdemeanor for allegedly sending a threatening email to the church over the workshop.
In response to the criticism, Schossau released an online video in which he rejected the claims that the workshop was forcing minors to undergo therapy.
"We are about conversation, not conversion necessarily. We believe that sexuality is a choice, we believe that you can be what you want to be and do what you want to do," said Schossau.
"We find it incredibly odd that a community that has been so vocal about tolerance, about understanding someone else's perspective, about freedom, about choice, a community that has been so pro-choice, is seemingly so anti-choice when it comes to sexuality."
In addition to demanding that the state attorney general investigate Metro City for the event, Camilleri and Zemke have also introduced legislation to ban sexual orientation conversion therapy for minors.
"It is wildly inappropriate to offer conversion therapy classes in our communities, and doing so is misrepresentative of our values as a welcoming state," Zemke said in February. "I am proud to sponsor a bill to prohibit these practices in Michigan."