Patricia Heaton Calls on Christians to Engage in Battle Against Down Syndrome Abortions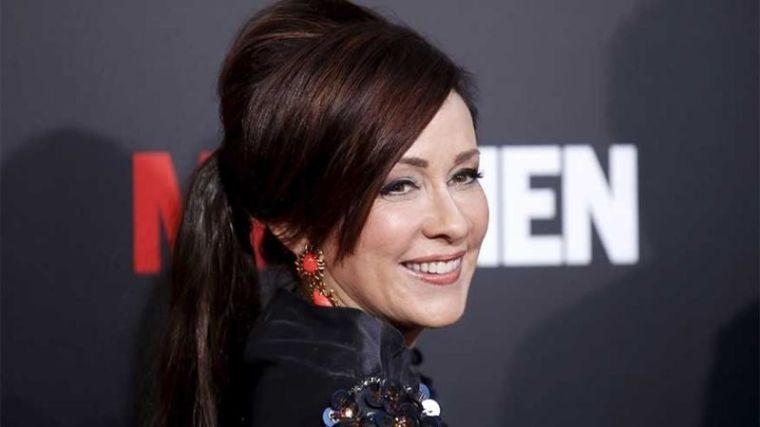 Patricia Heaton is calling on Christians to do their part to help end the abortion of babies with Down syndrome.
The Emmy-winning actress ("Everybody Loves Raymond," "The Middle") appeared in the Catholic publication America Magazine where she reminded Christians of their duty to help those who are in need.
"As Christians, we must always engage in this battle by being a voice for the voiceless and taking seriously Christ's command to care for the least among us. In a world where we are daily conditioned to expect an environment that caters to our every need and desire, we must remind ourselves that the value of our lives and the lives of others is based not on material wealth or accomplishments but on the intrinsic worth we all possess as human beings created by God and in His image," Heaton wrote. "As St. John Paul II said, 'A society will be judged on the basis of how it treats its weakest members, and among the most vulnerable are surely the unborn and the dying.'"
Heaton recalled a CBS report she spoke out against in August. The report was titled "What kind of society do you want to live in?": Inside the country where Down syndrome is disappearing."
"Iceland is on pace to virtually eliminate Down syndrome through abortion," said a CBS tweet describing the August article and situation in Iceland.
Heaton, an honorary chair of the organization Feminists for Life, responded with a tweet of her own which called out the European country's means of dealing with Down syndrome.
"Iceland isn't actually eliminating Down syndrome. They're just killing everybody that has it," Heaton wrote on Twitter. "Big difference. #Downsyndrome #abortion."
A number of families with children that have Down syndrome responded to Heaton on social media, thanking her for speaking out. The responses were a hopeful one for the actress.
"The morning after I posted the tweet, my feed started to explode in the most positive and joyful way. Not only did I receive thanks and encouragement, but followers started posting pictures of their beautiful and very loved children with Down syndrome," she wrote in the magazine. "It was a deeply hopeful display of true humanity—the loving spirit of inclusivity that regards all lives as precious incarnations of our Creator, worthy of love and entitled to life."
While doctors tend to "paint an extremely dire picture" when delivering news to a pregnant woman that she is carrying a baby with Down syndrome, Heaton noted that people with Down syndrome actually "report having a very high level of satisfaction with their lives." Not only that, but "their siblings feel they are better people for having a family member with Down syndrome."