Paul Anka to Perform New Version of His Iconic 'My Way' for Trump's Inaugural Dance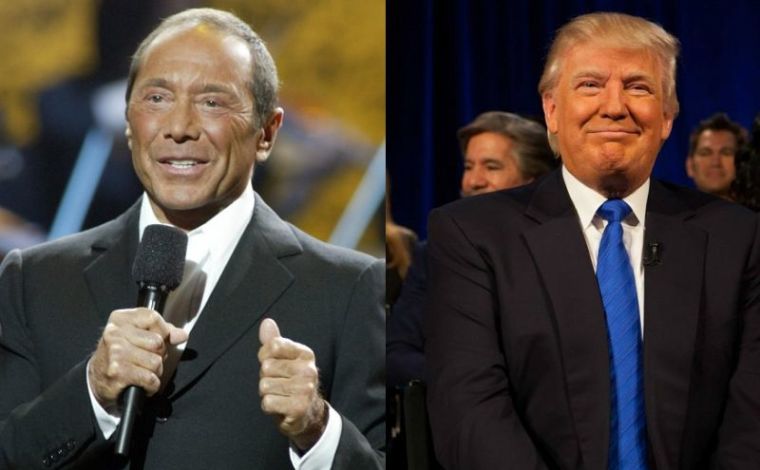 New York billionaire Donald Trump upended the political establishment to become president-elect in 2016 and come next Friday Jan. 20, he will waltz in celebration with his wife Melania at one of his inaugural balls as legendary singer and songwriter Paul Anka croons the lyrics of the song "My Way."
Trump's inauguration committee asked Anka, 75, to perform the song for the president-elect, according to Radar Online, and he was happy to do it.
"Paul was asked by the members of the Trump inauguration committee and he was only too happy to do it for his longtime friend," an Anka insider told the celebrity website.
"While everyone else was running scared from performing at the inauguration, Paul stood fast. He wasn't about to be intimidated by anyone!" the source explained.
"My Way," according to a report in The Guardian, is a hymn to self-absorption which originated with a flamboyant French pop singer, Claude Francois, who died in his bathtub while changing a light bulb. The song became popular through Frank Sinatra.
It appears an apt anthem for Trump who has remained unapologetic for his personality some experts have diagnosed as "remarkably narcissistic."
Francois was famous for recording songs that became even more famous outside France when they were covered by English-speaking artists. He and two other Frenchmen wrote "Comme d'habitude," which would become "My Way," after a failed relationship with pop singer France Gall.
"Comme d'habitude" morphed into "My Way" after Anka heard it on a trip to Paris. He reportedly wrote the lyrics to "My Way" specifically with Sinatra in mind. Anka, whose other hits include "Lonely Boy," "Puppy Love" and "Put Your Head on My Shoulder," said he wrote the song in a single late-night session during a driving rainstorm.
Anka sources told Radar Online that the iconic crooner is rewriting the lyrics of the popular song just for the billionaire president-elect.
"Now, Paul has re-written those lyrics especially for Donald Trump, which he will perform during the inaugural dance for Donald and his lovely First Lady, Melania," said the source to Radar Online.
Since Sinatra made "My Way," famous, the song has been covered by many other singers, including Elvis Presley.
The complete lyrics of "My Way" can be seen below.
So now the end is near
And so I face the final curtain
My friend I'll say it clear
I'll state my case of which I'm certain
I've lived a life that's full
I traveled each and every highway
And more much more than this
I did it my way.
Regrets, I've had a few
But then again too few to mention
I did what I had to do
And saw it through without exception
I planned each chartered course
Each careful step alone the by way
And more much more than this
I did it my way.
Yes there were times I'm sure you knew
When I bit off more than I could chew
But through it all when there was doubt
I ate it up and spit it out
I face it all and I stood tall
And did it my way.
I've loved, I've laughed and cried
I've had my fill my share of losing
And the now as tears subside
I find it all so amusing
To think I did all that and my I say
Not in a shy way
Oh no, oh no not me
I did it my way.
It is unclear how Anka will rewrite the lyrics for Trump but according to the Radar source: "Paul won't let the cat out of the bag or reveal his new lyrics yet, but will be tailor-made for President Trump...and it will be huge!"