PCUSA Presbyterian Mission Agency Launching Facebook Live Interfaith Chat Series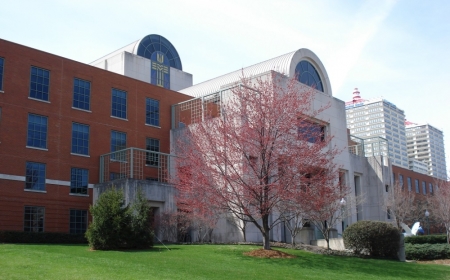 Presbyterian Church (USA) will soon be launching an educational forum for interfaith discussions on Facebook Live.
PCUSA Presbyterian Mission Agency's Office of Interfaith Relations will spearhead the monthly live chats, with the first scheduled for Thursday and will broadcast on the Mainline Protestant denomination's official Facebook page.
Kathy Francis, spokeswoman for PCUSA, told The Christian Post that the regular Facebook Live series "offers an opportunity to learn and be challenged."
"The Facebook live chat series provides a forum in which Christian leaders can gain insight and new ideas regarding how best to engage with multi-faith partners on matters of shared concern," explained Francis.
"It's an opportunity for those interested in hearing the point of view of Presbyterians who take the Gospel seriously and those of other traditions who seek Christian partners who will stand with them in difficult times."
Francis described the live chat as "an interactive format" in which there will be "brief comments from the host and speakers" as well as a Q&A section for people viewing it.
"Our hope is that those watching will gain insight and new ideas on how best to engage with multi-faith partners," continued Francis.
"The work of interfaith relations — especially building and fostering relationships with people of other religious traditions — is an integral part of the work of the Presbyterian Mission Agency."
The first live chat is titled "Welcoming the Stranger: A Conversation About Leviticus 19 and Matthew 25 for Our Time" and will be led by Rick Ufford-Chase, associate director of Interfaith Formation at PMA.
In a promotional video posted to PCUSA's Facebook page, Ufford-Chase explained that Thursday's chat will center on immigration and involve him interviewing three people, including a Syrian Muslim refugee.
"I expect these to be fascinating conversations. We'll be doing it over Facebook Live, trying to keep the technology as simple as we can," explained Ufford-Chase.
PCUSA leadership has taken a public stance against President Donald Trump's Jan. 27 executive order suspending refugee resettlement for 120 days and travel from seven Muslim-majority countries for 90 days.
In a statement released in late January, PCUSA General Assembly Stated Clerk the Rev. Dr. J. Herbert Nelson II, denounced the order as a "miscarriage of justice."
"I urge the president and his administration to reverse this very harmful decision regarding refugees. Presbyterians are not afraid of this so-called terror threat. We are not afraid because we profess a faith in Jesus, who entered the world a refugee," Nelson said last month.