Penn State Eliminates Homecoming 'Queen' and 'King' Titles to Be More 'Inclusive'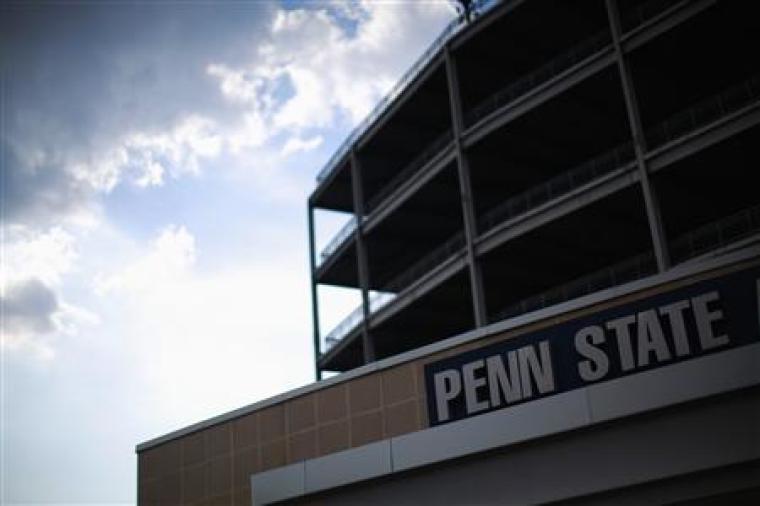 Penn State University has eliminated the titles of "Homecoming Queen" and "Homecoming King," in an effort to make its homecoming court gender-neutral and more inclusive.
Instead of naming a king and queen, the Penn State 2018 Homecoming Executive Committee and Royalty Committee announced this week that two students will receive a "Guide State Forward" award.
In a press release, the committees explained that the new policy effectively "eliminates" "gendered" titles and "rid the number ratio of male to female representation within the court." The release asserts that the change was made as part of an "effort to embrace diversity and gender inclusivity within our community."
"Penn State Homecoming acknowledges where the ideals of diversity and inclusion may not have been clearly prioritized in the choosing of Student Courts in the past," the press release reads. "With this realization, Homecoming seeks to embrace this change as a permanent precedence within it's selection process."
Penn State's next homecoming game is Oct. 13 against Michigan State and 10 student candidates will be nominated by faculty to represent the senior class on the homecoming court "regardless of their gender, gender identity, and/or gender expression."
"We're striving to open up homecoming so that all Penn State students can feel like they are welcome and able to participate," Ally Berdan, executive director of Penn State Homecoming 2018, said in a statement. "Our goal is to identify the best students to represent Penn State without regard to their gender, gender identity or gender expression."
Damon Sims, vice president of Student Affairs, said in a statement that the student-led changes "exemplify the ideals of the homecoming committee and the university's commitment to building a welcoming and inclusive environment for all."
Penn State becomes the third Big 10 school — joining the University of Iowa and University of Minnesota — to make its homecoming court gender-neutral.
"We can't say 'We Are' and exclude part of our community," Paul Clifford, CEO of the Penn State Alumni Association, said. "The decision of the Homecoming Committee to insure Homecoming is open and welcoming to all is commendable, a true 'We Are' event."
The move was also praised by the university's LGBTQA Student Resource Center.
"These changes are exciting for the Penn State community and showcase the commitment that our student leaders have in making sure all Penn State students connect to the larger traditions and histories that make us Penn State" the center's director Brian Patchcoski said in a statement.
However, a poll offered by The Daily Collegian campus newspaper indicates that many disagree with the decision, though the poll is not necessarily representative of the student population.
As of Thursday afternoon, around 1,000 respondents said they "disagreed" with the change, while over 300 said they "agreed" with the change.
The move also drew the ire of many religious conservatives, who took to social media to voice their opinions.