Pennsylvania 'church' founder sentenced to 12 years in prison for labor trafficking, fraud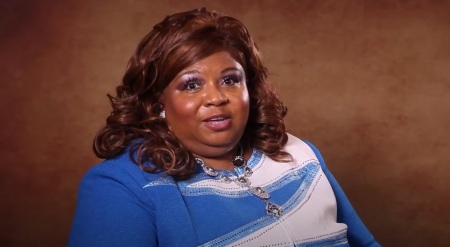 A Pennsylvania woman who founded her own ministry and appointed herself a bishop has been sentenced to 12 years in prison for forced labor of church members and defrauding hotels.
Tracie Dickey, a 57-year-old woman who's also known by the name Tracie Williams, was a bishop of Deliverance Tabernacle Ministries, which had branches in Pennsylvania, Florida and North Carolina.
United States District Judge Sara L. Ellis of the Northern District of Illinois imposed the 12-year sentence Monday on Dickey, who had been found guilty by a jury in 2019.
According to a Department of Justice press release, Dickey ran a hotel scheme in which she forced church members to work at various hotels, bringing in more than $66,000 in fraudulent proceeds while also collecting hundreds of thousands of dollars earned by ministry members.
"Dickey emotionally and physically abused the members and coerced them into following her rules," stated the DOJ. "Several of Dickey's victims testified at trial about their ordeals."
"Dickey's tactics included starving and humiliating church members, forcing some of them into homelessness, and threatening that God would harm their families if they did not comply with Dickey's rules."
In February 2019, a federal jury found Dickey guilty of wire fraud and forced labor, due to her hotel scheme and the mistreatment of ministry members.
Judge Ellis rejected a motion to dismiss by Dickey at the time, explaining that the ministry leader was late in filing her motion and, even if timely, it would still lack merit.
This included a claim by Dickey that her treatment of the ministry members was protected by the First Amendment and the ministerial exemption from federal law.
"Dickey contends that the First Amendment precludes the Government from prosecuting Dickey for this crime because her conduct 'was religiously motivated or protected.' Dickey cites no other authority to support this argument, nor does she explain why the ministerial exception would apply to criminal law. Dickey's argument on this issue is undeveloped, and as such the Court will not consider it," concluded Ellis in 2019. 
From the jury decision to the recent sentencing, Dickey continued to promote her ministry efforts, including a press release in May 2020 in which she was identified as "an Apostle, Prophetess, Evangelist, Author, and Educator," as well as "a God-appointed Bishop" with "a divine calling to spread His gospel throughout the nation and the world."
"Like Jesus Christ himself, Bishop Tracie Williams Dickey of Pittsburgh has a great heart for the people of God," stated the press release. "From her seat in Pittsburgh and numerous guest spots the world over, she delivers her prophesy and life-changing messages of hope, empowerment, and deliverance."