Pennsylvania Diocese Releases Names of 37 Priests Accused of Sexual Abuse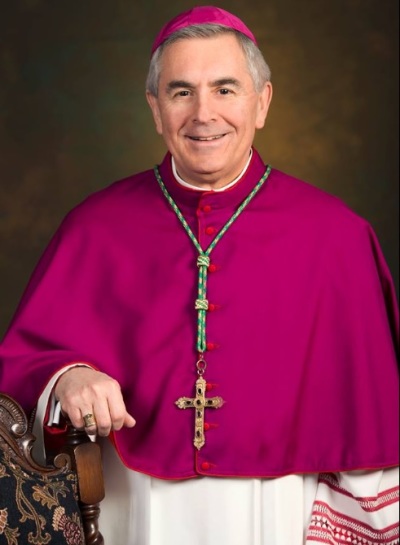 A Pennsylvania-based Roman Catholic diocese has released a list of clergy and other church-affiliated figures accused of sexually abusing minors.
The Diocese of Harrisburg announced the release of the list of 71 names, which included 37 priests, three deacons, six seminarians, and 16 others from religious communities.
All of the figures named on the list had ties to the diocese, with the allegations going as far back as the 1940s. The diocese cautioned in its report that those on the list were not necessarily guilty.
"The term 'accused' is emphasized to note that the list below includes summations of accusations; the list does not include assessments of credibility or guilt," explained the report.
Bishop Ronald W. Gainer, head of the diocese, said in a statement on Wednesday that compiling the list came "with great sadness," because "once again we come face-to-face with the horror that innocent children were the victims of egregious acts."
"I am saddened because I know that behind every story is the face of a child precious in God's sight; a child who has been wounded by the sins of those who should have known better," said Gainer.
Gainer also offered an apology "to the survivors of child sex abuse, the Catholic faithful and the general public" and then noted the measures the Church was taking "to ensure that these types of atrocities never occur again."
"During my tenure as Bishop of the diocese, I have a zero-tolerance policy with respect to child sexual abuse," Gainer continued.
"We send every and all complaints to the proper legal authorities and we remove the subject of the complaint from active ministry pending a law enforcement investigation. The safety and well-being of our children is too important not to take immediate and definitive action."
The diocese's release of the list came in response to an order from the Pennsylvania Supreme Court and the release of a 900-page grand jury report about clergy sex abuse in the state.
The report, which included the results of an 18-month investigation, listed more than 300 names of priests who served in Pennsylvania's six dioceses.
However, the state Supreme Court allowed about two dozen clergy members to be concealed, as they claim it inaccurately or unfairly maligns their reputations, according to The Inquirer.
Pennsylvania Attorney General Josh Shapiro issued a statement following the court order, saying he will "continue to fight to ensure every single victim is heard and every priest, bishop, and church official is held accountable for their abhorrent conduct."
"No one victim's truth is any less important than another and no one's criminal conduct any less loathsome. Today is a victory for the survivors but our work is not yet done," Shapiro added.