Perry Noble Explains Meaning of New Sermon Series 'These Are My People'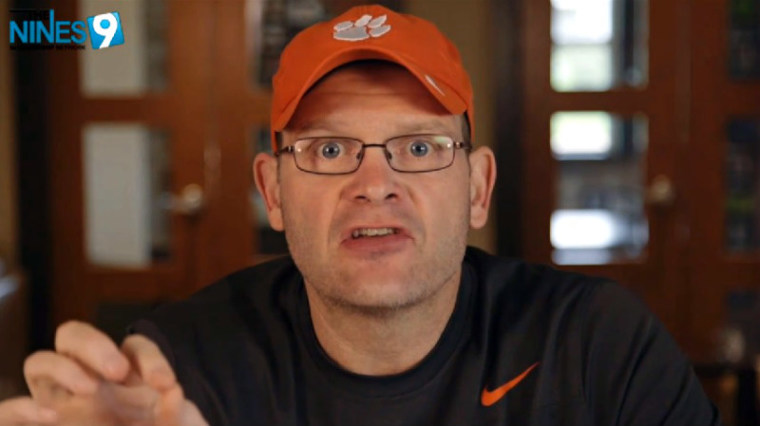 Pastor Perry Noble of NewSpring Church in South Carolina introduced his new sermon series "These Are My People" in a blog post earlier this week, explaining that the Sunday sermon is for anyone who has "scars from your past that you can't seem to get over, or deal with extreme feelings of inadequacy."
Even if you "feel the need to pretend to be someone you are not because you feel like people would turn their backs if they knew the real you ... then you CAN'T MISS THIS WEEKEND!" Noble says, encouraging newcomers to the church.
"One night two thousand years ago, a man was arrested, mocked, beaten and ultimately murdered. He was placed in a tomb and left for dead. However, three days later He came back to life — and began a movement that has impacted the world," Noble says, describing the crucifixion and resurrection of Jesus Christ.
"For two thousand years people have placed their faith in Christ, believed He is the hope of the world, have shown love and compassion when it has not been shown to them, and have sacrificed and served others expecting nothing in return. They have taken the Good News to people who never felt like they were good enough. These are my people!" the evangelical leader adds.
Noble goes on to explain that while he identifies with several groups of people in his life, including fans of the Clemson University football team and country music singer George Strait, he most identifies with fellow Christians.
"… the people centered around the person of Jesus are the ones I am going to when I feel broken down, busted and disgusted with how my life is going," Noble continues. "Life is tough at times — which is why God gave us the gift of one another."
A description for NewSpring Church's new series "#TheseAreMyPeople" also highlights the importance of community within the church, reading: "When was the last time you laughed until it hurt? Or shared a meal with friends you felt like you've known forever?"
"We all want to be reminded that we're not alone and our people are out there. Maybe you don't have to look too far to find yours …," the description reads, in part.
Noble has spoken on the importance of community before, urging Christians to read Galatians 6:1-3 which illustrates Jesus' desire for a strong Christian community.
These verses encourage Christians to "carry each other's burdens, and in this way you will fulfill the law of Christ."
"Relational at His core, God yearns to have a relationship with each of us, and He wants us to grow in our relationships with one another. Jesus demonstrated this for us in His relationships with the 12 disciples," a NewSpring Church blog post reads, encouraging Christians to seeks a community that:
listen to God and do what He says,
hold you accountable,
speak the truth with love and grace,
are dependable and trustworthy, and
readily give encouragement.
"Believing we can do everything ourselves is prideful and shows a lack of humility. Opening up to new people might seem scary, but we have more to gain by investing in friendships in the church than we have to lose," the post adds.