Perry Noble Issues 'Last Apology' 2 Years After NewSpring Church Firing: 'Time to Move On'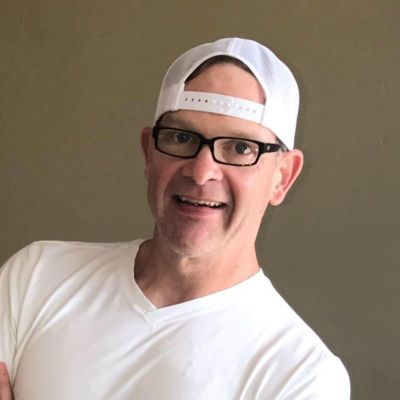 Perry Noble, now of Second Chance Church, has issued what he called his "last apology" two years after his firing as senior pastor at NewSpring Church in South Carolina, telling his detractors that he doesn't need them, and that he's moving on.
Noble wrote on Facebook on Tuesday that it was two years ago that he was let go from his role at the megachurch, describing the ordeal as the "most humiliating and shameful I've ever experienced in my life."
In the post, which came with a photo captioned "my last apology," he admitted that "I am the one who poured the drinks," referring to his struggles with alcohol that led to the termination.
"To say the days that followed were 'dark' would be an understatement. Honestly I could not see a way out, or how I would ever be able to crawl out of the darkness I had plunged into," he recalled.
"My mistakes had cost me everything (family, friendships and ministry) and I did not believe picking up the pieces was even a possibility.. I dealt with intense bouts of loneliness, fear, depression, doubt and self defeat."
The pastor, who following rehabilitation went on to start Second Chance online, said that he has been able to see some of the benefits of what he went through, noting that "God makes everything beautiful in His time."
"Alcohol was a coping mechanism I ran to in order to numb the pain in my life," he reflected.
"Going through and completing an intense treatment program put me on the path to discovering how to deal with the real issues from my past (trauma) that was causing me to overmedicate on alcohol — and it's incredible to live in a place of true healing and freedom."
He admitted that his life is still far from perfect and that he still has daily regrets. He thanked those who offered him prayers and encouragement, but at the same time noted that "there are some people who are not supportive, welcoming or even accepting of what I've been called to do."
"Let me clearly say...I don't need you. I feel like I have apologized over and over for two years — and — while I am truly sorry, it's time for me (and you) to move on!" Noble declared.
"You did not call me into ministry — and you can't call me out of it," he continued.
"I'm not mad at you, nor will I fight with you — I'm simply going to do my best to 'focus forward' and try to reach as many people for Christ as possible. Besides, the affirmation of people who don't care enough to find out the entire story simply doesn't matter to me."
When Noble launched Second Chance Church in December, he explained that he believes God is giving him a second chance regardless of the heavy criticism he receives from others.
"Second chances are not just for some people, they are for all people," Noble said ahead of his first sermon at the time, titled: "So I Screwed Up, Now What?"