Persecution Watchdog Groups Hail Miriam Ibrahim Release as 'Huge Victory for Religious Liberty'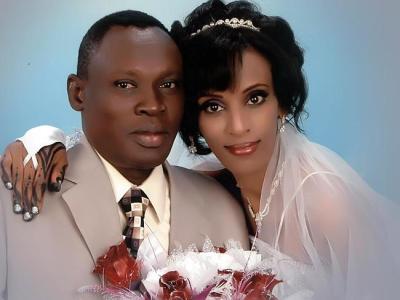 Several Christian and persecution watchdog groups are hailing the release of imprisoned Christian mother Miriam Ibrahim as a "huge victory for religious liberty," but said that the government of Sudan still needs to be held accountable for its treatment of the woman and her children.
"We are thankful for her release, but our work is not done. It's time to bring Meriam and her American children home to America. It's time to grant her asylum so that she can worship and raise her children without fear, here in the land of liberty," the American Center for Law and Justice said on Monday in a news release.
The ACLJ and other groups had started campaigns for Ibrahim's release, calling on the American government to help the mother who was initially sentenced to 100 lashes and death for marrying a Christian man.
On Monday, Ibrahim's lawyer, Mohaned Mustafa El-Nour, confirmed that the appeals court in Sudan found the lower court's ruling faulty and that her release was granted. Ibrahim has been reunited with her husband, Daniel Wadi, who is a U.S. citizen.
The 27-year-old mother recently gave birth to her second child, Maya, while in prison, and was forced to live with her two children behind bars.
Although she had to suffer 126 days of prison along with her young son, Martin, she refused to renounce her Christian faith, even though she was told it could spare her the death sentence.
Her plight sparked several online petitions calling for her release, including one by the ACLJ, which is calling on the U.S. to grant her safe passage and legal status.
"We are incredibly pleased to hear that Meriam and her children have been released from the prison and are safe at home with their husband and father," added International Christian Concern Regional Manager for Africa, Cameron Thomas.
"Now that has come to an end, but the fight for the respect of religious freedom and human rights in Sudan has not. The government of Sudan still needs to be held accountable for the gross violation of Meriam's and her children's rights. No mother should be forced to birth in shackles, and no father should be barred from witnessing his daughter's birth for practicing their faith. Furthermore, the matter of the Ibrahims' future needs to be settled. It's our job now to ensure the United States and international community provide the next steps necessary to ensure the Ibrahims' long-term safety."
ICC co-hosted an event at the White House and Sudanese Embassy in Washington, D.C. earlier in June, calling for the Christian mother's freedom. Last week, 38 members of the United States House of Representatives also wrote to Secretary of State John Kerry, asking him to use all available means to push for Ibrahim's release.
Open Doors, which also reported on Ibrahim's release, noted that Sudan ranks as number 11 on its 2014 World Watch list of countries where Christians face the most persecution.
Human rights group Amnesty International called the ruling by the Sudan court a "step towards undoing the horrific injustice visited on her."
"Amnesty International will continue to urge the Sudanese authorities to repeal provisions that criminalize acts of apostasy and adultery so that nobody else in Sudan has to endure the same ordeal as Meriam and to establish a moratorium on executions as a first step towards abolishing the death penalty," said Colm O'Gorman, Executive Director of Amnesty International Ireland.
"Today's ruling is a small step to redressing the injustice done to Meriam, however, she should never have been prosecuted. Meriam was sentenced to death when eight months pregnant for something which should not be a crime. Furthermore, her abhorrent treatment, including being shackled, violated international human rights law against ill-treatment."