Pharrell Williams Sings 'Freedom' at Emanuel AME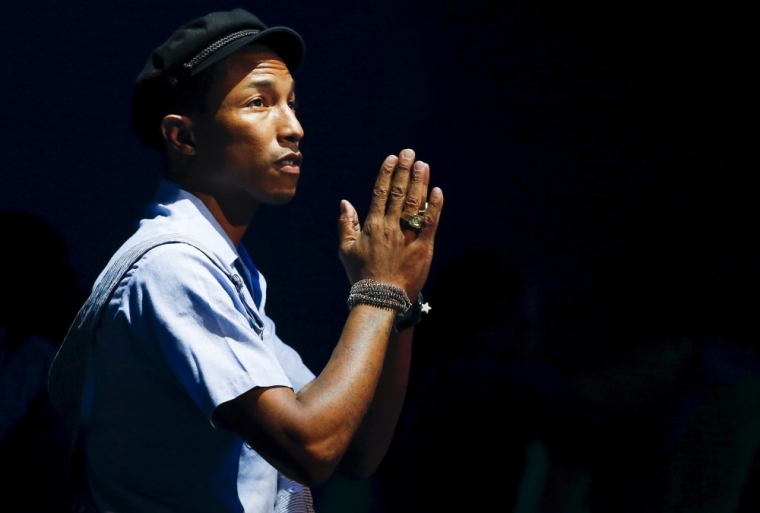 Five months after the murders of nine parishioners at Emanuel AME Church by white supremacist Dylan Roof rocked the city of Charleston, South Carolina — and much of the country — singer-songwriter and producer Pharrell Williams rocked the Emanuel congregation Sunday with a performance of his evocative song "Freedom."
"We are grateful to be here in this place, in this building, and to be able to feel the spirit of resilience," the 42-year-old Grammy Award-winner told worshippers Nov. 1, according to The Post And Courier. "You've been hit by fire, rain, wind ... but it's still standing."
The church's interim pastor Rev. Norvel Goff, Sr. spoke highly of Williams saying, "This young man has a message that will bless the world ... a message of freedom, diversity and inclusiveness."
Williams' performance alongside the Emanuel church choir will air on multiple A+E Network channels on Nov. 20 at 8 p.m. as a part of a two-hour program called "Shining a Light: A Concert for Progress on Race in America."
The entertainer has previously identified himself as a Christian, and called those who do not believe in God arrogant.
"How do you see all the stars and think there's nothing else out there? It's so incredibly arrogant and pompous. It's amazing that there are people who really believe that. It's unbelievable," Williams told UK's Stylist magazine last year.
The singer continued by questioning the convictions of nonbelievers.
"Every person who doubts is another person unconverted to better ways of thinking. So, with no conversation there's no conversion. With no conversion, there's no conviction," he continued. "And with no conviction, there's only confusion ... If you don't believe there is a change that is due to you then you will never, ever find it. Change won't come and tap you on the shoulder. You have to be open for change."
In a previous GQ Style magazine article, Williams spoke about identifying with Christianity, but not thinking it is the only avenue to God. Still, he defended the Bible against those who criticize it.
"I'll say this. At the end of the day, you can soundbite things in the Bible and be offended. But I'm sure that's not the writers of the Bible's intentions," he told GQ. "I'm clearly not comparing my song to one of the most respectful writings I've ever read. My point to you is, anything can be taken out of context ..."
When Williams performed at the 2015 Grammys, he made sure to thank God for his performance. The singer acknowledged himself as a servant of the Lord.
"Thank you, God. I forgot to say it earlier, but as you can see, I am at your service, Lord," Williams said.