Pilot Gives Passengers a Heartwarming and Delicious Surprise to Make Up for Delayed Flight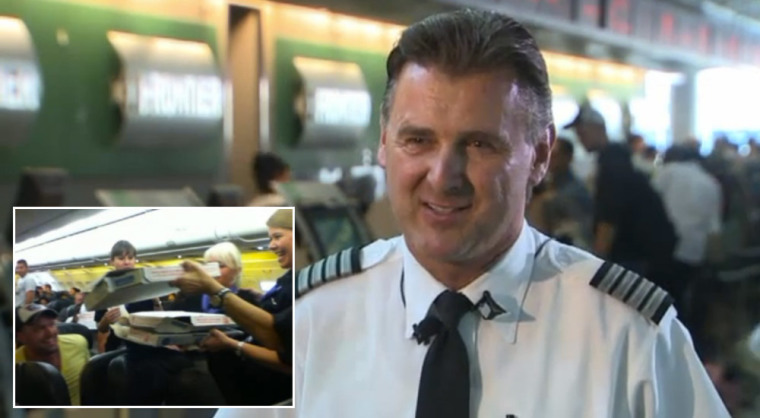 Frontier Airlines Flight 719 did not have a good run Monday from Washington, D.C. to Denver. It left Ronald Reagan Washington National Airport at 6:40pm EDT, about an hour late. Then bad weather over Denver forced Captain Gerhard Brandner to land in Cheyenne, Wyo. because the plane was low on fuel.
After an hour on the ground, the passengers were in a bad mood. Brandner realized they'd gone hours without real food, so he made a surprise announcement.
"Ladies and gentlemen, Frontier Airlines is known for being one of the cheapest airlines in the U.S., but your captain is not cheap," passenger Logan Marie Torres quoted Berhard as saying. "I just ordered pizza for the entire plane."
Domino's Pizza delivered 30 pizzas to the aircraft not long after, much to the joy of hungry passengers and crew.
Flight 719 eventually made it to Denver about five hours behind schedule.
H/T: KDVR