Placing Faith in Your Faith Produces Doubt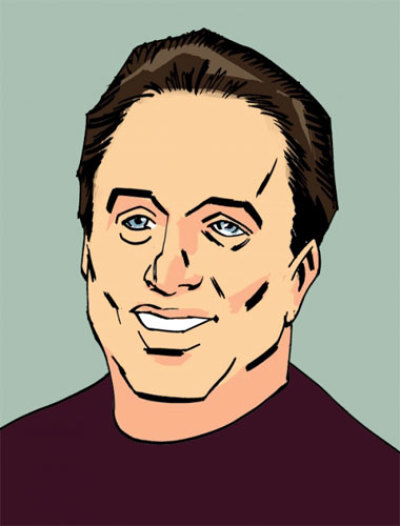 Have you ever worried that your faith was not strong enough? If so, what was the object of your faith in those anxious moments? Your faith, or God's love? Placing faith in your faith produces doubt, whereas trusting the Lord and the promises in God's Word produces confidence and assurance.
Whenever we are tempted to place faith in our faith, we are at risk of looking inside ourself for the answer. It keeps the attention upon us and upon our fickle feelings. Biblical faith, on the other hand, looks outside myself to Christ and to the bedrock of Scripture.
While God is completely trustworthy in every situation, you should never fully trust yourself. Human feelings and impressions are often at odds with what God says about our situation. This is why the Bible instructs us to "trust in the Lord with all your heart and lean not on your own understanding." (Prov. 3:5) Our limited understanding can mislead us into thinking things that simply are not true.
Difficult challenges in life sometimes lead us to assume: "It's never going to work out." Well, whatever "it" is that has you stressed out is something that God is big enough to handle. Your mind and your emotions may be telling you one thing, but that doesn't necessarily make it true.
If your perspective isn't supported by Scripture, then what makes you think it has any legitimate bearing on your life in the first place? Obviously, our feelings often shout for our attention. And whenever we cave into this pressure, our faith gets shaken. When we begin to rely upon our own understanding, our mind becomes a bit unhinged and our thoughts begin to drift in an unhealthy direction. In those moments, our mental state could be compared to riding in a car that is starting to slide on ice. There is no telling where you are going to end up once you begin to slide.
Placing faith in your faith feels like driving on ice, whereas trusting Jesus and relying upon God's promises is like driving on dry pavement with tires that are getting good traction on the road. It feels safe and steady, even if you happen to be driving through a dangerous construction zone.
The best way to handle danger on the outside is to be sure you have good traction on the inside. And the only way to get good traction on the inside is to place faith in the Lord and His Word rather than in your feelings or in your faith.
The object of our faith is the key.
Is the object I am focusing upon stable and secure, or is it unreliable and all over the board? It has wisely been said, "Don't believe everything you think." After all, the thoughts of man are often unpredictable.
This is why Scripture instructs believers, "Fix your thoughts on Jesus." (Hebrews 3:1) Christ is perfect in every way. When we fix our thoughts upon our Savior and His love for us, it brings a calmness to our soul and traction to our faith. This is when our faith really "grips" the road we are traveling upon. But when we obsess over our circumstances and rely upon our fluctuating feelings, we become quickly discombobulated. We feel anxious as we struggle to figure everything out, and it feels like our life is out of control.
Driving on ice is never a pleasant experience, whether it be in a car or in your mind.
Our only security is found in Christ. He is the anchor for our soul, and the source of our joy and confidence. Not only that, but He is also the One who enables us to "walk by faith" (2 Cor. 5:7) in the first place.
And so, "let us fix our eyes on Jesus, the author and perfecter of our faith." (Hebrews 12:2) You and I are not the author of our Christian faith. Jesus holds that distinction, along with being the shepherd of our soul (John 10:7-10) and "a friend who sticks closer than a brother." (Proverbs 18:24)
So how well do you know your friend? And how often do you place faith in your faith, rather than in the One who gave His life on the cross to pay for your sins?
Whenever we allow our moods to shake our confidence, we begin to slide on the ice as anxiety rises within us. Our unpredictable emotions must be countered with the truth of God's Word. Meditating upon Scripture and standing in faith on God's promises is what defeats these pesky intruders within our heart and mind.
There is a good reason the Word of God is called "the sword of the Spirit." (Eph. 6:17) Scripture is the weapon the Holy Spirit uses to bring daily victories in our mind and ongoing stability in our thought life.
Try meditating upon the promises of God's Word the next time your heart and mind begin sliding on the ice of worry, uncertainty, anxiety, and obsessive introspection. And then watch how your thinking begins to line up with what God says about your situation, rather than what your mind may be telling you.
When the Israelites felt trapped between the Red Sea on one side and Pharaoh with his army on the other, Moses told the people of God, "Do not be afraid. Stand firm and you will see the deliverance the Lord will bring you today. The Egyptians you see today you will never see again. The Lord will fight for you, and you need only to be still." (Exodus 14:15)
Why were God's people commanded to be still? Because it's the only way to regain traction within our soul once we have started sliding on the ice.
"Be still and know that I am God." (Psalm 46:10) "Fear not, for I have redeemed you; I have called you by name; you are mine." (Isaiah 43:1) "The battle belongs to the Lord." (1 Samuel 17:47)
When a person has a relationship with the Father through faith in the Son, what is there to worry about? Oh I know we all do it at times, but it is so illogical to go through life that way. It doesn't make sense for us to place so much confidence in our feelings and opinions. After all, God is with us and He has everything under control. Even when out thoughts seem to be sliding on ice, God has not left our side.
As believers in Jesus, we are in God's family today, tomorrow, and forever. (Hebrews 7:25)
So why worry? And why place faith in your faith? It only leads to feelings of fear and insecurity. God's Word, on the the hand, keeps us grounded in reality and anchored in Christ's love for us, even when the storm winds are howling around us.
"Be strong in the Lord and in His mighty power." (Eph. 6:10) Feed your faith upon Christ Himself (John 6:35-58) and upon God's Word. (Matthew 4:4) The only way to maintain spiritual traction is for Jesus to be the object of our faith.
"He is our God and we are the people of His pasture, the flock under His care." (Psalm 95:7) Jesus said, "I am the good shepherd. The good shepherd lays down His life for the sheep." (John 10:11)
Has anyone else ever laid down their life for your eternal well-being and security? Christ's sacrifice for you on the cross proves that He is trustworthy.
Placing faith in your faith produces doubt. Placing faith in Jesus brings you peace on earth (John 14:27) and eternal life in paradise. (John 11:25,26)
So who or what is the object of your faith today? And where do you plan to focus your attention tomorrow?
Dan Delzell is the pastor of Wellspring Church in Papillion, Neb. He is a regular contributor to The Christian Post.