Planned Parenthood Training Staff to Perform Illegal Partial-Birth Abortions?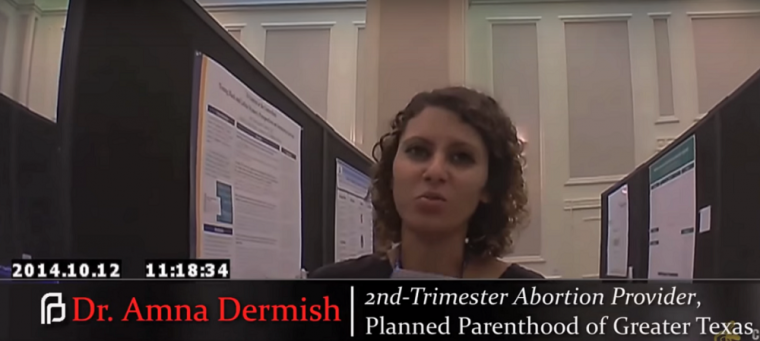 The Center for Medical Progress released its 11th undercover video investigation of Planned Parenthood Tuesday in which it shows a Texas-based abortionist describing how she manipulates a baby's position in the womb to pull it out by its feet and trunk first. The technique the abortionist describes, according to pro-life groups, is the same procedure as an illegal partial birth abortion.
In the video, which was recorded during a conference for abortion providers on Oct. 12, 2014, Planned Parenthood of Greater Texas abortionist Dr. Amna Dermish is seen describing the methods she uses to perform between 250 and 300 abortions a month, up to 22 weeks gestation, at a clinic where she's the sole provider.
"My aim is to get the specimins out intact," she says, before recounting how she was trained by Planned Parenthood's Senior Director of Medical Services, Deborah Nucatola, to move the baby to a breech position "using ultrasound guidence."
"With further gestation [babies] I will sometimes do that [move the baby to a breech position] if it's a ceplialic presentation [head first] just 'cause it's easier to get, so — it really makes a difference. Just go up the spine," she says, using her hands to show a pulling motion.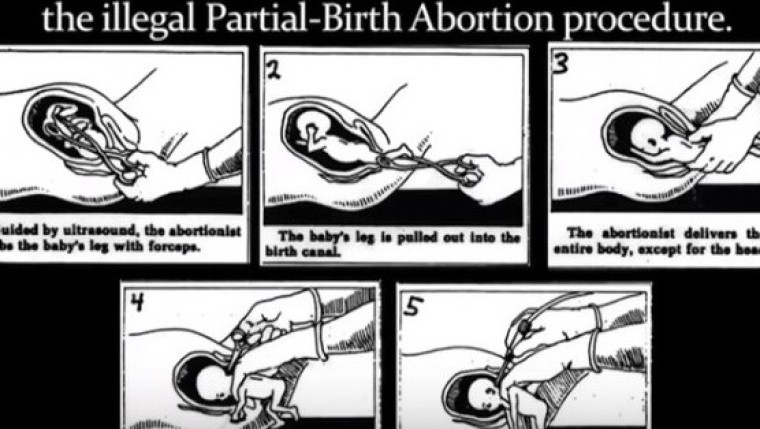 When asked by CMP undercover investigator David Daleidon about whether or not Planned Parenthood of Greater Texas provided organs for research, Dermish said she was unsure.
"I don't know if it's ever happened, I've been working with Planned Parenthood just for little over a year," she said, before adding that one of her colleagues dissects babies' aborted remains to search for intact organs.
"Yeah, she'll pull out like kidneys, and heart and like heart we frequently see at 9 weeks and she always looks for it," said Dermish. "So she's always, you know, at 10, 11, 12 weeks she's like trying to find the kidneys, and any of the organs of that gestation."
As she discussed the process of looking for organs, a representative of Whole Women's Health remarked "it is cute" that the Planned Parenthood employees look for organs.
"The admissions in this latest undercover video are clear and disturbing: A Planned Parenthood abortionist describes putting mothers in danger by altering the abortion procedure to deliver babies feet-first; then she describes committing illegal partial birth abortions, where she induces birth, delivers the baby up to the head, 'trunk intact,' and then kills it before it takes its first breath," Lila Rose, president of the pro-life group Live Action said in a statement shared with The Christian Post on Tuesday.
"There is no way Planned Parenthood can explain away these plain-language admissions of illegal and inhuman acts committed by abortionists who admitted studying these techniques under the guidance of Planned Parenthood's most senior officials," Rose added.
Over the past several months, the CMP has been releasing undercover videos that purportedly show Planned Parenthood engaging in illegal activities, such as the selling of aborted babies' body parts.
The first video released showed Nucatola discussing the harvesting of body parts from aborted babies.
"We've been very good at getting heart, lung, liver … I'm not gonna crush that part," said Nucatola in a video, that was released in July.
"I'm going to basically crush below, "I'm not gonna crush above, and I am gonna see if I can get it all intact."
Planned Parenthood and its supporters have argued that the videos were deceptively edited, despite the fact that full trascripts and complete video footage has been made available. Abortion activists further claim that there is a lack of evidence for the CMP's claims outside of its footage.
Nevertheless, the videos have prompted strong backlash against the nation's largest abortion provider, with some states moving to defund Planned Parenthood.
Earlier this month, Planned Parenthood announced that it would stop selling babies' limbs, organs and tissue to research organizations, and donate them instead.