Planned Parenthood Abortionist Jokes About Harvesting Intact Brains From Aborted Babies in New Video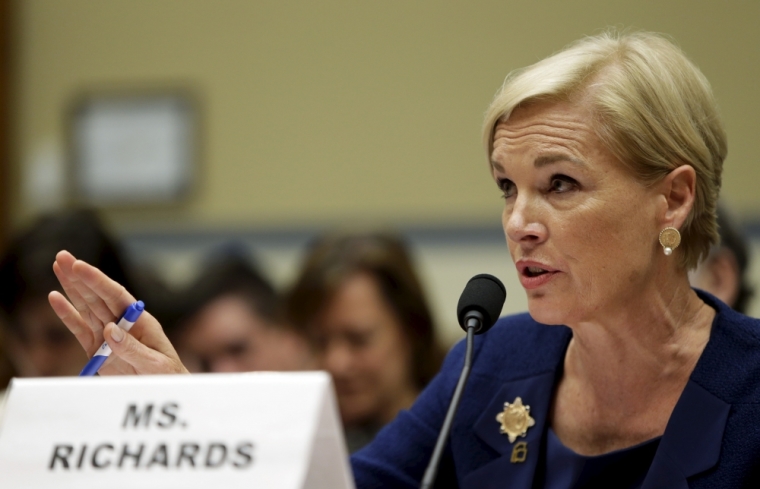 In new video clip released by David Daleiden of the pro-life group Center for Medical Progress, a Texas-based Planned Parenthood abortionist who ends pregnancies up to 24 weeks gestation, is shown joking about aborting unborn babies with both sides of the brain intact as a goal to "strive for."
In footage from the video presented during an interview with Live Action President Lila Rose on TheBlaze TV, Daleiden shows the abortionist identified as Dr. Amna Dermish laughing off the brain joke.
"If there's a request for fetal brain, they're always wanting both hemispheres," says Daleiden, posing as a an organ buyer off-camera in the video.
"Um, I haven't been able to do that yet —" replies Dermish.
"Oh, to get the calvarium [portion of skull with brain]?" asks the buyer.
"Intact" states Dermish.
"Maybe next time," quips the buyer.
"I know, right? We'll just give you something to strive for!" says Dermish, laughing.
The abortionist goes on in the video to discuss how to get intact organs by manipulating the abortion procedure so the unborn child enters the "breech" position.
She explains that the torso of the unborn baby is kept intact by grabbing the spine during the abortion and then removing it "in alignment."
"Of those two 20-week cases last week, for example, what was the intactness of the specimen like?" asks the buyer.
"It was trunk intact. They're usually — what I'll do — if it's a breech presentation, I'll remove the extremities first— the lower extremities — and then go for the spine and sort of break it down that way … if it's a breech presentation," explains Dermish.
"I always try to and keep the trunk intact, just by function. I always try to aim for a spine to bring it down," she adds.
"Oh, interesting. So that's what you can grasp," notes the buyer.
"Right, exactly. So you keep it all in alignment …," says Dermish.
Reacting to the video Rose noted that: "At 21-and-a-half weeks, children have been documented as able to survive. … So we're talking about some of these children as viable children, and as medicine improves and technology improves, that viability is pushed earlier and earlier."
This new video adds fuel to the fire of criticism that has been heaped onto Planned Parenthood since 10 previously released videos based on a two-and-a-half-year investigation into the organization's abortion practices and whether their selling of babies' organs, limbs and tissue violates federal law.
On Tuesday, GOP 2016 presidential hopeful Sen. Rand Paul of Kentucky sent a letter, signed by 34 of his colleagues, urging the U.S. Department of Health and Human Services Inspector General Daniel R. Levinson to carry out a full audit of all fetal research supported by HHS to determine whether there have been violations of the law and how the agency verifies compliance. The audit would specifically examine the department's oversight of contractor and grantee compliance with laws governing infant tissue research.
"The Planned Parenthood videos recently released by the Center for Medical Progress raise serious concern about potential violations of federal law prohibiting the transfer of fetal tissue for valuable consideration. The videos not only raise questions about Planned Parenthood's compliance with applicable laws and regulations, but also highlight potentially significant problems with HHS's oversight of practices in this market in general," the letter notes in part.