'Planned Parenthood Better Hope Hillary Clinton Wins This Election,' Bobby Jindal Warns at Fox News Debate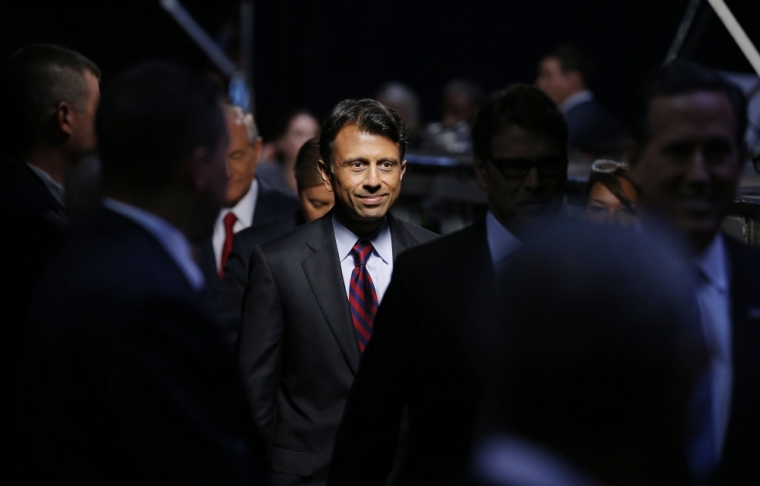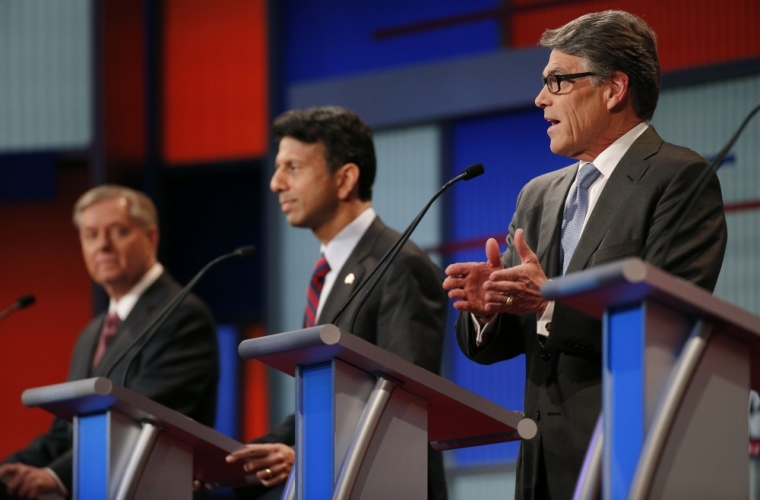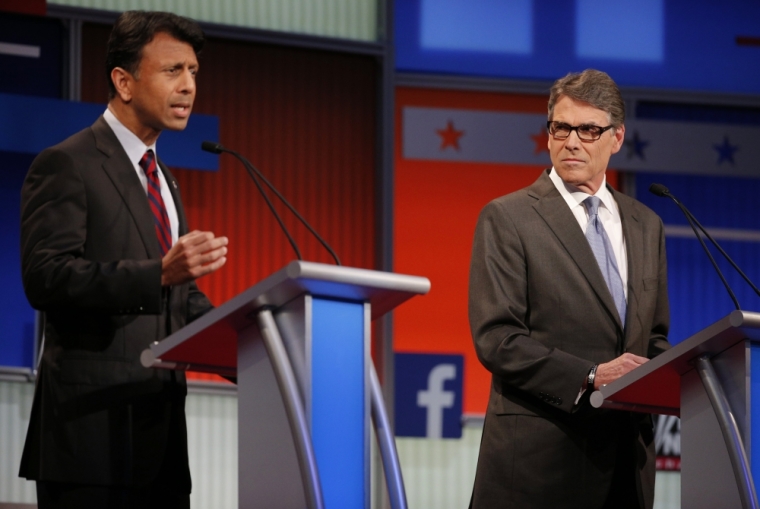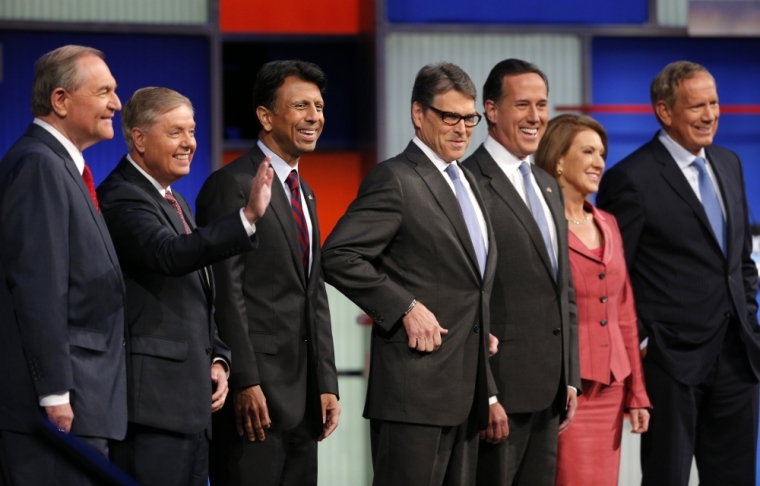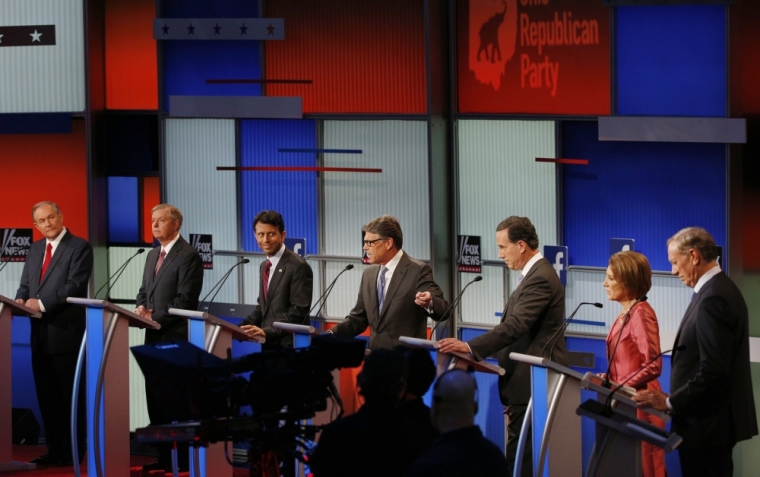 View Photos
During the 2016 election cycle's first presidential debate Thursday evening, Louisiana Gov. Bobby Jindal implied that Planned Parenthood is likely to be federally investigated and lose its over $500 million in annual federal funds should former first lady and Secretary of State Hillary Clinton not be elected the next president.
Jindal, who participated in Fox News' Republican presidential debate for second-tier candidates based on polling numbers, assured that if he was elected president, he would not only defund America's largest abortion provider but would also investigate allegations that Planned Parenthood has been criminally negotiating for-profit sale of fetal body parts.
"Planned Parenthood had better hope that Hillary Clinton wins this election because I guarantee that under President Jindal, January of 2017, the Department of Justice, and the IRS, and everybody else will be consenting, and the federal government will be going into Planned Parenthood," Jindal asserted. "This is absolutely disgusting and revolts of conscience of the nation. Absolutely, we need to defund Planned Parenthood."
The 44-year-old continued by explaining that he is not waiting to be elected president to take action against the abortion giant. In the wake of the Center for Medical Progress' undercover videos, Jindal announced Monday that Louisiana terminated its Medicaid contract with Planned Parenthood, an organization that conducts over 300,000 abortions nationwide.
"In my own state for example, we launched an investigation, asked the FBI to cooperate. We just, earlier this week, kicked them out of Medicaid in Louisiana, canceled their provider contract," Jindal stated.
Jindal was also asked if he thought it was feasible to shut down the federal government over legislation designed to prevent federal funds from continuing to flow to Planned Parenthood.
"But in terms of shutting down the government, I don't think President Obama should choose to shut down the government simply to send taxpayer dollars to this group that has been caught breaking the law but also offending our values and our ethics," Jindal argued.
"It is time for Republicans in D.C. to fight. Too often, they give up and negotiate with themselves. They said they would get rid of the unconstitutional amnesty, they didn't do that. They said they would repeal Obamacare. We gave them the majority and they didn't do that either," Jindal said. "Absolutely, they should fight to defund Planned Parenthood and I don't think the president should shut down the government simply to send our taxpayer dollars to this group."
Former New York Gov. George Pataki, who the Fox News moderators noted is pro-choice, said he would not, if elected, work to overturn Roe vs. Wade and said the landmark Supreme Court case has been law of the land for 42 years.
However, Pataki did say he supports defunding Planned Parenthood and making abortion illegal after 20 weeks gestation.
"We should believe in science. Hillary Clinton is always saying how Republicans don't follow science. Well, they are the ones not listening to the scientists today because doctors say that at 20 weeks, that is a viable life inside the womb, and at that point it is a life that we have a right to protect and I think we should protect," Pataki contended. "So, I would pass legislation outlawing abortion after 20 weeks. It is Hillary, it is Biden, it is the others who insist on allowing abortion well into the life of a viable infant. That is wrong and it should be stopped."
When asked about the liberal argument that conservatives are engaged in a "War on Women" for opposing Planned Parenthood, Sen. Lindsey Graham, R-S.C., stated that opposing the harvesting of fetal body parts is not a war against women.
"I don't think it is a war on women for all of us as Americans to stand up and stop harvesting organs from little babies. Let's take the money that we would give to Planned Parenthood and put it into women's health care without having to harvest their organs of the unborn," Graham stated. "The only way we are going to defund Planned Parenthood is to have a pro-life president. You want to see a war on women? Come with me to Iraq and Afghanistan. Folks, I have been there 35 times and I'll show you what they do to women."
Former Hewlett-Packard CEO Carly Fiorina was not asked to give a response during the segment on Planned Parenthood but did chime in with a pro-life sentiment during one of her other remarks.
"Everyone of us is gifted by God. Whether it is those poor babies being picked over, or it's someone whose life is tangled up in a web of dependence," Fiorina said.
Fiorina also took a jab at billionaire candidate Donald Trump, who is leading the Republican polls, by criticizing the fact that he received a phone call from former President Bill Clinton when he announced his candidacy. She stated that she didn't get a call from Clinton when she announced her candidacy because she didn't donate to the Clinton Foundation or to Hillary's Senate campaign.