Planned Parenthood Blasts NBC Amid Claims That Network Rejected Ad for Abortion Comedy
Planned Parenthood is blasting NBC for not running an advertisement for a movie that has the word "abortion" in it, but the news agency has denied that it ever received word from "Obvious Child" representatives regarding their interest in buying a spot to advertise the movie.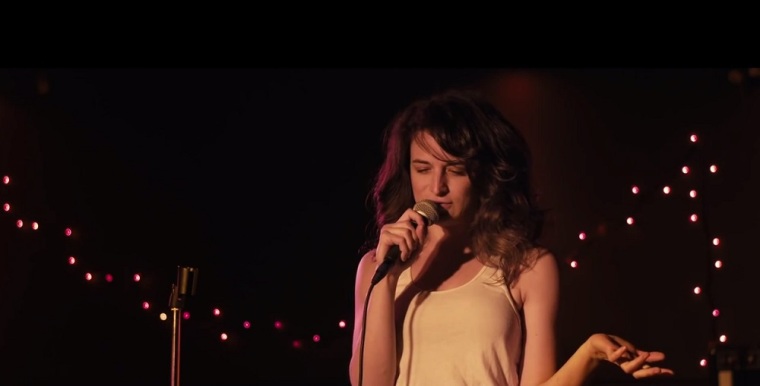 "The vast majority of American support access to safe and legal abortion, and they do not see the mere mention of 'abortion' as inappropriate on network television," said PPAF President Cecile Richards in a statement as reported by The Hill. "It's far past time that we had an honest conversation around the lack of honest portrayals of women's lives in film and media."
A spokesperson from NBCUniversal responded to allegations from Planned Parenthood that the network "belongs in another decade" saying "Obvious Child" representatives had not followed through with them in promoting their movie.
"No final spots were submitted to NBC broadcast standards for on-air consideration and NBC broadcast advertising sales was never contacted about a media buy on NBC for spots related to this movie," explained the spokesperson. "Moreover, initial feedback from our broadcast standards group did not include any suggestion to remove a specific word."
NBC's response has not prevented Planned Parenthood from starting a hashtag campaign to express its frustration toward the network.
"NBC won't run an #ObviousChild ad with the word 'abortion' in it. Tell @nbc to #StoptheStigma," it tweeted out Monday.
"Obvious Child," which has been framed as a romantic comedy in which the main character gets an abortion after she becomes pregnant from a one-night stand, was praised last week by the pro-abortion group, as a "hilarious and honest story, about one young woman trying to figure out life and dating, and it includes an unapologetic look at her decision to have an abortion."
"Honest portrayals about abortion in film and television are extremely rare, and that's part of a much bigger lack of honest depictions of women's lives, health, and sexuality," Richards said in a statement. "This film is a major breakthrough — not just because it shows a woman deciding to have an abortion but because it shows her as a full and complete person making the serious decision to end a pregnancy and still having a full and fun life. In the rare instance when Hollywood does show a woman who has an abortion she is often frightened, endangered, ashamed, or judged because of her decision."
Newsbusters' Katie Yoderreviewed reviewed the movie and said it is "little more than slick pro-abortion agitprop."
"Yes, I empathized for (the protagonist) Donna, felt her situation. But, at the same time, the movie forgets to voice women who choose life – and women who choose abortion. The 'comedy' makes a joke out of women who go through a difficult decision to abort and ignores regrets of women who do. They exist," she wrote. "At one point, Donna's dad stresses that 'creative energy sometimes comes from the lowest part of your life' and that 'living is the best revenge.' Very true. That is, if living is an option – for the not-so-obvious child."