Planned Parenthood Funds Free Plan B Vending Machine at Massachusetts College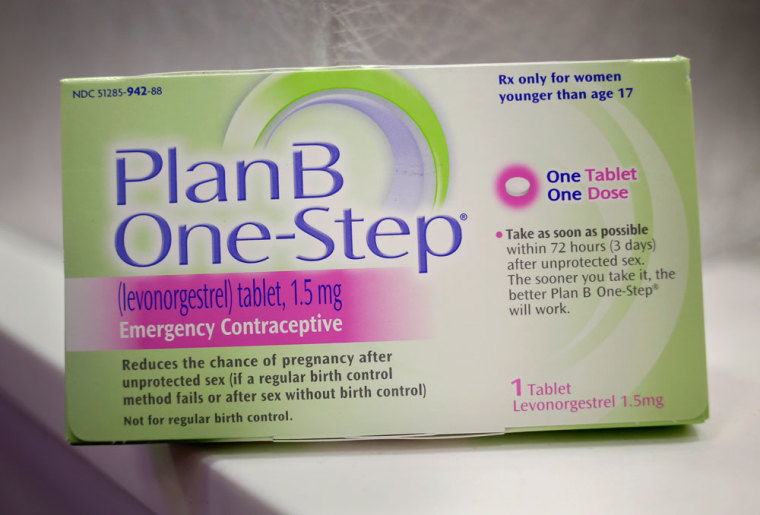 The nation's largest abortion provider, Planned Parenthood, has funded a project to install a vending dispenser that contains free Plan B emergency contraceptive pills for students at a New England college that costs over $50,000 per year in tuition. 
A pro-choice student group at the private Brandeis University in Massachusetts received a $5,000 grant from the Planned Parenthood Generation Action in October, the school newspaper The Brandeis Hoot reported on Dec. 1.
Brandeis is a private school founded by the Jewish community.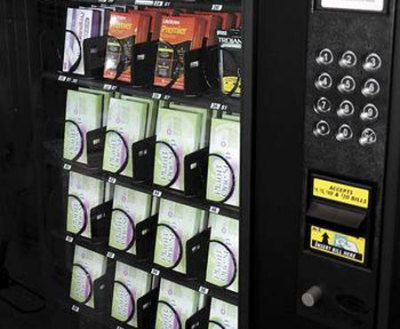 According to The Hoot, the grant was given to Brandeis Pro-Choice to help them purchase, install and supply what was referred to as a "wellness vending machine" by the end of the school year.
The machine is set to be installed in the Shapiro Campus Center and will also serve menstrual products and ibuprofen
The student group, which is an organization of the Planned Parenthood Advocacy Fund of Massachusetts, is now working with the school's administration and student union to complete the project.
The Hoot relays that the student group has been advised by the Planned Parenthood Advocacy Fund since the project began.
In order to gain support for the wellness machine, the student group circulated a petition, which as of Dec. 1, had about 130 signatures. Brandeis Pro-Choice also reached out to other student groups asking for them to write letters of support.
Brandeis Pro-Choice Events Director Abigail Belyea, a sophomore, told The Hoot that the group hopes the machine will be installed and stocked by May. However, she noted that it has been hard contacting certain figures within the school administration due to scheduling issues.
Belyea also explained that students need the machine because access to free Plan B from the school health center is only available during work hours on Monday through Friday, leaving those who have unprotected sex on the weekends vulnerable unless they acquire the morning-after pill from a pharmacy. Additionally, Belyea praised the fact that it would take out the human interaction when students pick up the Plan B pill on campus.
"People don't really want to be seen doing that and they don't really want to have that face-to-face contact while doing that [getting Plan B]," Belyea said. "I think that ... having that 24/7 access is really, really important because if ... you are in a position where you need Plan B and you can't easily get to Walgreens or CVS and you have to wait until Monday ... that's almost 72 hours that you have to wait ... and it's [Plan B] more effective the earlier you take it."
In a statement shared with The Boston Globe, the Planned Parenthood Advocacy Fund of Massachusetts explained that it hoped to provide the pro-choice student group with ""strategies and solutions to make their plan a reality."
"We believe by helping young people take action on their campuses, we give them the tools they need to seize opportunities to make a difference at the state and national level," the statement reads.
News of the potential Brandeis University Plan B dispenser did not sit well with some pro-lifers, such as those affiliated with the pro-life organization Live Action, which was founded by former UCLA student and pro-life activist Lila Rose.
"Planned Parenthood's priorities remain as clear as ever, as does the abortion corporation's need to be defunded," Live Action's Susan Michelle-Hanson in an op-ed posted Sunday.
Michelle-Hanson decried claims that Plan B is merely a "contraception" drug, not an abortion pill.
"Plan B may be listed as 'contraception' by the FDA; however, it actually kills a preborn baby if a woman is pregnant," she warned. "It is typically taken if a woman had sexual intercourse and didn't use birth control. Fearing they might be pregnant, they can buy Plan B and take it the next day as post-intercourse 'birth control.' If, however, fertilization has already taken place, Plan B can cause an early abortion."
"Approved by the FDA in 1999, there has been a debate on whether the pill functions in a way to cause an abortion," she continued. "Proponents argue that is rare, but a scholarly journal meta-analysis of many studies on Plan B (levonorgestrel) reveals that 'the latest scientific and medical evidence now demonstrates that levonorgestrel emergency contraception theoretically works via abortion quite often.'"
Brandeis students are not the first to push for their schools to install Plan B vending machines. Refinery29 points out that Plan B machines have become somewhat of a trend in the last few years on college campuses across the United States, with schools like Stanford University, Dartmouth University, the University of California, Santa Barbara and others installing the device for students.
A trend that seemingly started in 2010 at Shippensburg University in Pennsylvania has culminated into movements at as many as 30 universities across the country now that organizers hope will result in Plan B dispensers for their campuses, according to Refinery29.