Planned Parenthood Loves to Hear Two 'Magic Words': Abortion and Money, Says Undercover Investigator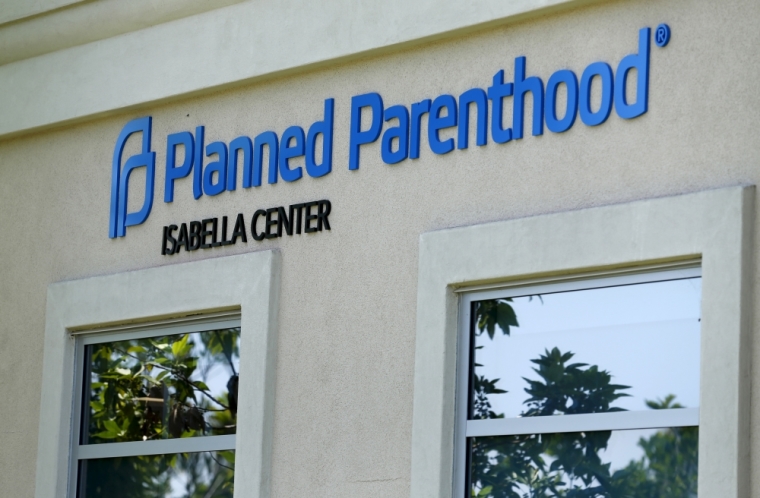 David Daleiden, head of the pro-life Center for Medical Progress, appeared in a one-hour Fox News report on secretly taped videos purporting to show Planned Parenthood employees engaged in illegal activities, sharing how the investigators managed to gain access to top officials of the organization.
The investigators used two "magic words," Daleiden said on "Planned Parenthood: The Hidden Harvest," aired Friday night on Fox News.
"It was definitely surprising to myself and to some of the other investigators on the team that when our investigators basically said two things to Planned Parenthood representatives. Number one, you know, 'We love abortion, we think what you do is great, thank you.' And number two, 'We want to harvest your baby parts and sell them, and pay you money in exchange for that,'" Daleiden said.
"Those two statements were like the magic words that got us in the door," he added.
The Fox News report showed details about the making of the videos that appear to show Planned Parenthood's involvement in the illegal harvesting and selling of aborted baby parts. Nine such videos have been released since July 14.
Last month, Republican Texas senator and presidential candidate Ted Cruz, a former associate deputy attorney general at the U.S. Department of Justice, said that selling fetal tissue for profit is a federal felony that carries a 10-year jail sentence.
By law, abortion clinics can receive compensation for fetal tissue specimens, only if the compensation is to offset actual costs.
Planned Parenthood President Cecile Richards admitted to Congress last month that a Planned Parenthood clinic involved in fetal tissue research currently sells aborted baby body parts for $60 per baby. However, critics say this far exceeds what is allowed by law for reimbursement costs.
Princeton professor Robert George told Fox News that some possibly know how to work around the federal law banning the sale of fetal tissue for "valuable consideration."
"A lot of people have become concerned that people have found end runs around the 'no sell of fetal tissue and body parts' aspect of the law," he said. "They charge or overcharge for producing body parts, shipping and handling, managing the body parts, and so forth. This has become selling while pretending not to sell."
In one of the videos, Dr. Deborah Nucatola of Planned Parenthood says: "You know, we've been very good at getting heart, lung, liver, because we know that, so I'm not gonna crush that part, I'm going to basically crush below, I'm gonna crush above, and I'm gonna see if I can get it all intact."
Planned Parenthood has claimed that the videos are "deceptively edited" and part of a "smear campaign."
Congress and many state legislatures are considering taking away state and federal funding for Planned Parenthood. According to its annual report, the organization received taxpayer-funded government health services grant of $540.6 million in 2014, which is about 45 percent of its annual revenue.