Planned Parenthood Shooter Says He's Guilty, 'Warrior for the Babies'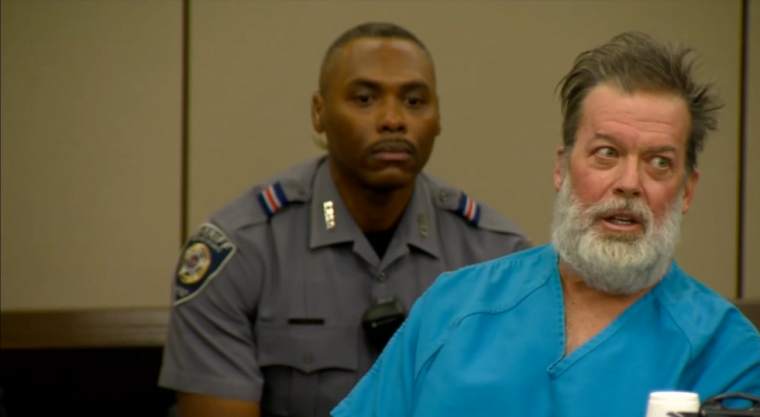 The man accused of committing a deadly mass shooting at a Planned Parenthood clinic in Colorado said he is guilty and a "warrior for the babies."
Robert Lewis Dear Jr. faced 179 charges surrounding the November 27 Colorado Springs shooting, which left three people dead and several more wounded.
"I am guilty, there's no trial. I am a warrior for the babies," said the 57-year-old Dear, one of several loud outbursts he made during his first in-person court appearance, which was held in El Paso County.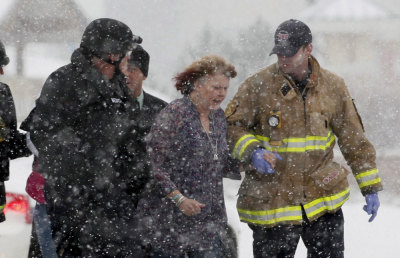 Other statements made by Dear while his attorney attempted to discuss matters with the judge included Dear saying "Kill the babies! That's what Planned Parenthood does."
"You'll never know what I saw in that clinic! The atrocities! That's what they want to seal! The babies!" shouted Dear at another point in court.
On the week of Thanksgiving, Dear opened fire at the Planned Parenthood clinic killing three including a police officer who ironically was passionately pro-life.
After a SWAT team made their way into the facility, Dear surrendered to authorities following a six-hour standoff.
While pro-life activists were quick to denounce Dear's actions, some Planned Parenthood leaders blamed the "hateful rhetoric" of pro-life activists in recent months for influencing the shooter.
In an interview with National Public Radio, Planned Parenthood President Cecile Richards spoke about recent Pro-Life rhetoric as a possible contributing factor to the shooting.
"We've been really careful to understand what the motivation is of this murderer and we are working very closely with law enforcement on that," said Richards.
"But clearly we're concerned as I think the rest of America about the increased sort of hateful rhetoric and harassment and intimidation of doctors and women who are both providing healthcare and getting healthcare."
However, others including Republican presidential hopeful Carly Fiorina denounced the linkage between pro-life rhetoric and the shooting.
"This is so typical of the left to immediately begin demonizing a messenger because they don't agree with the message," said Fiorina on a recent episode of Fox News Sunday.
"The vast majority of Americans agree. What Planned Parenthood is doing is wrong and that's why the vast majority of Americans are prepared not only to defund Planned Parenthood but also to stop abortion."