Planned Parenthood Applauds United Airlines for Blocking Pro-Life Website on Flights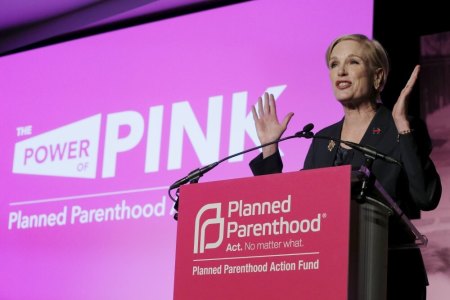 The Planned Parenthood, the nation's largest abortion business, is applauding United Airlines for censoring a pro-life website on its in-flight entertainment panel.
Lila Rose, president of the Live Action pro-life group, shared on social media this week that during a recent United Airlines flight, she had been censored from accessing her group's Live Action website.
Pro-abortion websites, including Planned Parenthood and NARAL Pro-Choice America, were accessible on the flight, Rose argued in a series of tweets to United Airlines.
In response to Rose's tweets, United Airlines responded by saying that the block was accidental, as the airline uses a third-party service provider that blocked the pro-life site because it had "streaming and downloadable video."
Although United Airlines has promised to correct the mistake, Planned Parenthood took to social media to applaud the airline for censoring the pro-life website.
"We agree. Live Action News — a disingenuous site that peddles lies about abortion & shames women — is inappropriate for in-flight viewing," Planned Parenthood claimed on Twitter Wednesday.
 Rose told The Blaze in a recent interview that she is not surprised by Planned Parenthood's behavior.
"Planned Parenthood's enthusiastic backing of the shutting out of Live Action's news website shouldn't surprise anyone," Rose told the media outlet. "The abortion chain has sought to silence and smear anyone who doesn't agree with its extreme ideology, as it's shown with its recent lawsuit against the activists who exposed its baby parts scandal. It has even censored its own supporters for not backing its endorsed candidate, Hillary Clinton, by deleting their comments on social media."
The Center for Medical Progress, the pro-life activist group mentioned by Rose, was indicted earlier this week by a Texas grand jury for allegedly tampering with a governmental record — showing Planned Parenthood officials fake drivers licenses — after it released a series of undercover videos showing Planned Parenthood executives discussing the procurement of aborted baby body parts. 
David Daleiden, founder of the Center for Medical Progress, said in a statement that there was nothing unlawful about his group's undercover filming strategies.
"The Center for Medical Progress uses the same undercover techniques that investigative journalists have used for decades in exercising our First Amendment rights to freedom of speech and of the press, and follows all applicable laws," Daleiden said in a statement shared with The Christian Post. "We respect the processes of the Harris County District Attorney, and note that buying fetal tissue requires a seller as well. Planned Parenthood still cannot deny the admissions from their leadership about fetal organ sales captured on video for all the world to see."