Playboy to Stop Publishing Images of Naked Women Because of the Internet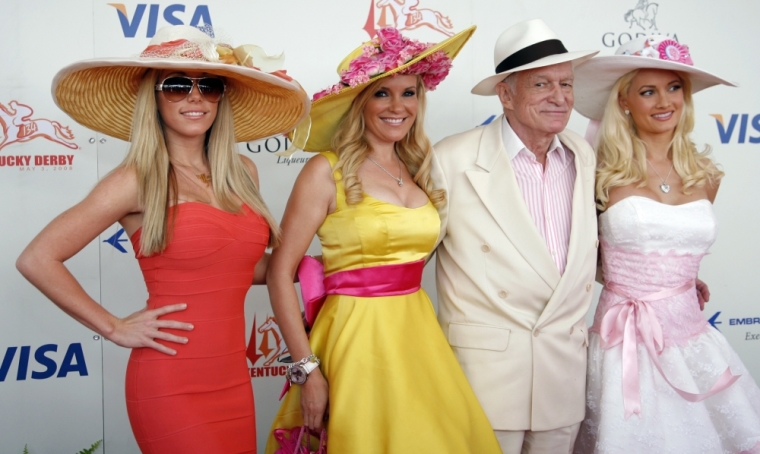 For the first time since the publication of the magazine's first issue in 1953, Playboy, which played a key role in America's sexual revolution, has decided to stop publishing images of naked women because the Internet now provides enough of that free of charge.
"That battle has been fought and won," Scott Flanders, the company's chief executive, told The New York Times. "You're now one click away from every sex act imaginable for free. And so it's just passé at this juncture."
The magazine noted in a statement on its website Tuesday that the nudity free version of its print product will begin in March. Everyone, including the Playmates are expected to be wearing clothes.
"Playboy is going to be non-nude starting with the March 2016 issue, which actually comes out in the month of February, because that's how magazines roll. This means the models, celebrities and, yes, Playmates will not be naked for the first time since our founder Hugh Hefner laid out the first issue in 1953," said the statement.
The statement said when the magazine was founded 62 years ago, a core part of its mission was to promote "personal freedom and sexual liberty" in a "painfully conservative" America. That mission has now been accomplished it said and now it's time to move on.
"When Hef created Playboy, he set out to champion personal freedom and sexual liberty at a time when America was painfully conservative. See: any popular movie, TV show or song from that era. Nudity played a role in the conversation about our sexual liberties, and over 62 years the country made great strides politically and culturally. We like to think we had something to do with that," said the statement.
The magazine is also eliminating nudity for more practical reasons as well. Last August, Playboy eliminated nudity from its website and executives there told the Times that "the average age of its reader dropped from 47 to just over 30, and its web traffic jumped to about 16 million from about 4 million unique users per month."
Flanders explained that the change was made in order to be allowed on social media platforms like Facebook, Instagram and Twitter which are vital sources of web traffic.
The magazine, which has featured "stories by Margaret Atwood and Haruki Murakami among others, and interviews with Malcolm X, Vladimir Nabokov, Martin Luther King Jr. and former President Jimmy Carter, who admitted that he had lusted in his heart for women other than his wife," according to the Times, says people like the product for more than its nudity.
"Last year we re-launched Playboy.com as a safe-for-work site and discovered something about our readers and our identity: The Bunny transcends nudity. Tens of millions of readers come to our non-nude website and app every month for, yes, photos of beautiful women, but also for articles and videos from our humor, sex and culture, style, nightlife, entertainment and video game sections," said the statement. "We are, and always have been, 'entertainment for men' — with award-winning journalism and fiction to boot. Playboy is a cultural arbiter of beauty, taste, opinion, humor and style."