Political Correctness Is A Symptom of Something Far Worse: Spiritual Psychosis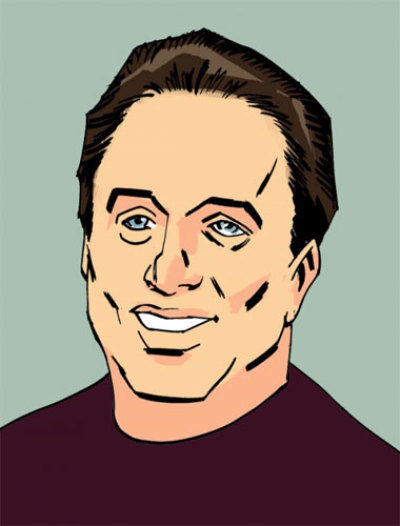 You may think that not correctly labelling the San Bernardino massacre as "Islamic terrorism" is simply wrong-headed in the name of political correctness.
Something far worse is going on here. A fog has set in. We now live in a day of spiritual psychosis.
Psychosis "indicates impaired contact with reality." Spiritual psychosis is even worse. It involves spiritual dynamics that literally blind a person from seeing something the way it would normally be seen. This helps to explain why certain illogical and dangerous ideas are being embraced by a significant number of Americans. At critical times, their minds seem to be in a "zombie-like" state of indifference, if not complete confusion.
For example, most of our grandparents would never have dreamed of a day when adults would choose to change the gender of their 5-year-old son or daughter. But it's actually happening today, and it's a tragic result of spiritual psychosis.
A similar thing happened with the stampede to legitimize gay marriage. Such postmodern unions are not rooted in truth or in thousands of years of marriage throughout human history, but rather, in emotions and desires. The fact that a particular sexual desire feels right to a person does not mean it is connected to the truth. It is merely connected to "his truth."
When truth is thought to be relative, everyone does what is right in his own eyes.
Same-sex attraction is actually a minor occurrence in comparison to the number of people who flirt with adultery, and even give into its empty promises. Obviously, the realm of human sexuality is especially vulnerable to spiritual psychosis and irrational behavior. It's a risky place where "wrong" gradually starts to feel "right," especially after you take a bite of some forbidden fruit. Feelings then begin to overwhelm one's allegiance to truth and fidelity.
The soul is fully capable of embracing outrageous lies. And it is in this spiritual realm where evil spirits whisper "a new normal" and work to instill it as mainstream in a person's thinking. When enough people come under the spell, an entire culture begins to fall prey to an ideology that is not rooted in the truth.
And when "officials" begin preaching these new ideas based on politically correct opinions, it only deepens the disorientation of some citizens and leads them away from safely walking in the truth. Officials in government, education, Hollywood and the media are largely responsible for promoting ideas that have no basis in truth, but are nevertheless advanced as the only way to be "fair" and "tolerant" of others.
Dan Delzell is the pastor of Wellspring Lutheran Church in Papillion, Neb. He is a regular contributor to The Christian Post.