Poll: Most Americans Want Kim Davis Jailed Over Gay Marriage Licenses, Don't Believe in Religious Freedom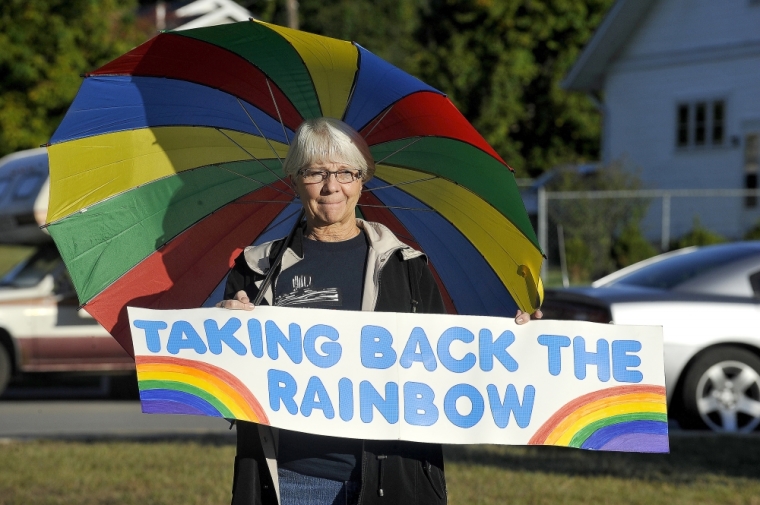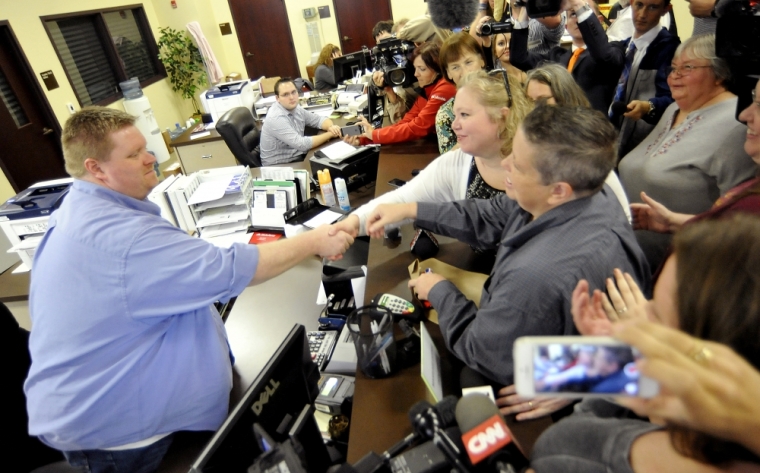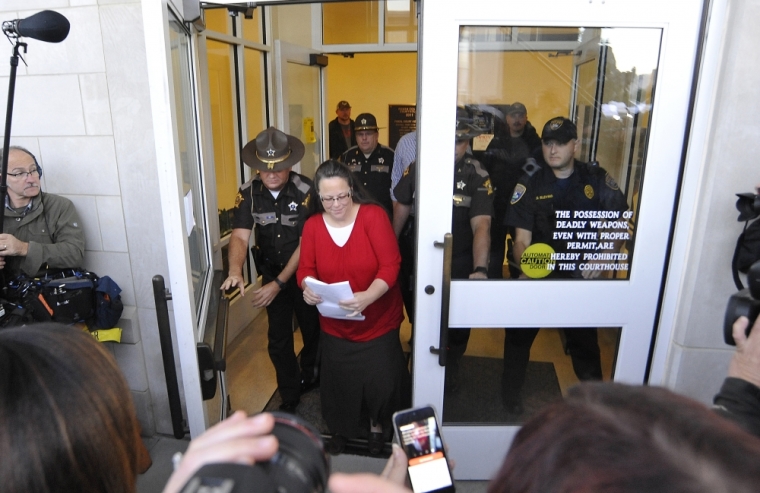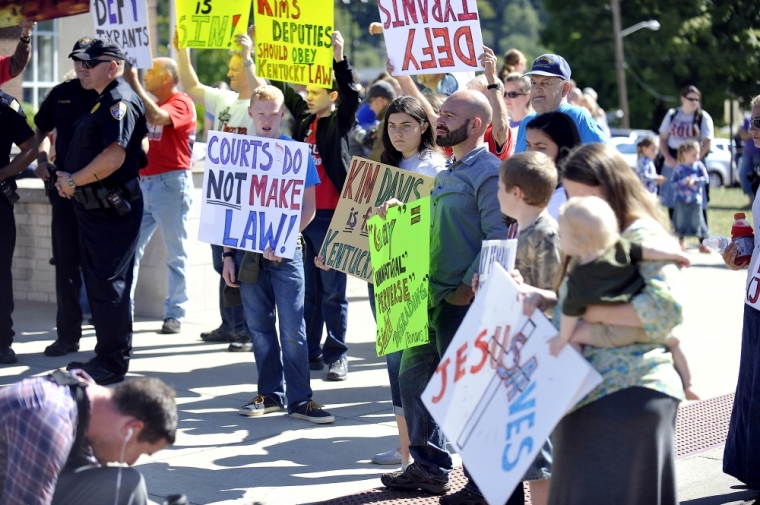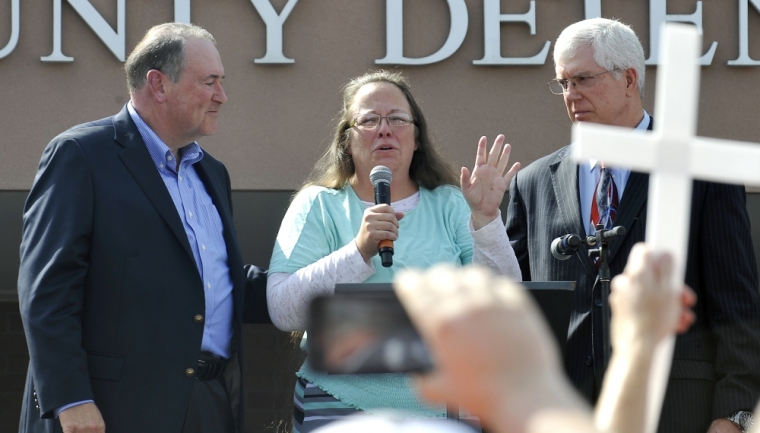 View Photos
An ABC News/Washington Post poll released on Tuesday has found that the majority of Americans believe that Kentucky clerk Kim Davis should be required by law to issue marriage licenses to gay couples, and said that equality under the law trumps a person's religious beliefs when the two come in conflict.
Davis, who was jailed for six days for being in contempt of federal court after refusing to issue marriage licenses for same-sex couples, will be honored by conservative groups with the Family Research Council's
"Cost of Discipleship Award" for her stance.
Davis has since returned to work, and said that although she will not sign her name on marriage licenses for gay couples, she will not interfere with the efforts of deputy clerks to issue such licenses.
The ABC News/Washington Post poll, conducted by phone Sept. 7-10 among a random national sample of 1,003 adults, found that 74 percent of respondents believe that equality under the law is most important, while only 19 percent said that religious beliefs should come first. Furthermore, 63 percent of those surveyed said that Davis should be required to issue marriage licenses, compared to 33 percent who disagreed.
As many as 72 percent of respondents also backed the decision to send Davis temporarily to jail for failing to comply with the order on marriage licenses, while 25 percent opposed it.
The poll, which has a margin of sampling error of 3.5 points, noted that the partisan divisions of the people surveyed is 33 percent Democrats, 22 percent Republicans, and 35 percent Independents.
A breakdown of the poll provided by Langer Research Associates found that while equality under the law is deemed most important by the majority, "strong" conservatives and Evangelical white Protestants were more evenly divided on the question.
Sixty-one percent of Evangelical white Protestants and 66 percent of strong conservatives furthermore said that Davis should not be required to issue marriage licenses, while support for jailing Davis was stronger among liberals, Democrats, and those not religiously affiliated.
Davis has explained that her biblical beliefs prevent her from issuing marriage licenses to gay couples, and added that she cannot violate her conscience.
"God's moral law conflicts with my job duties," Davis said before her arrest. "You can't be separated from something that's in your heart and your soul."
She further insisted that she never wanted to be part of such a conflict.
"I don't want to be in the spotlight. And I certainly don't want to be a whipping post," the Kentucky clerk said.
"I am no hero. I'm just a person that's been transformed by the grace of God, who wants to work, be with my family. I just want to serve my neighbors quietly without violating my conscience."