Poll: 2/3 Republican Voters Support Trump's Muslim Ban Idea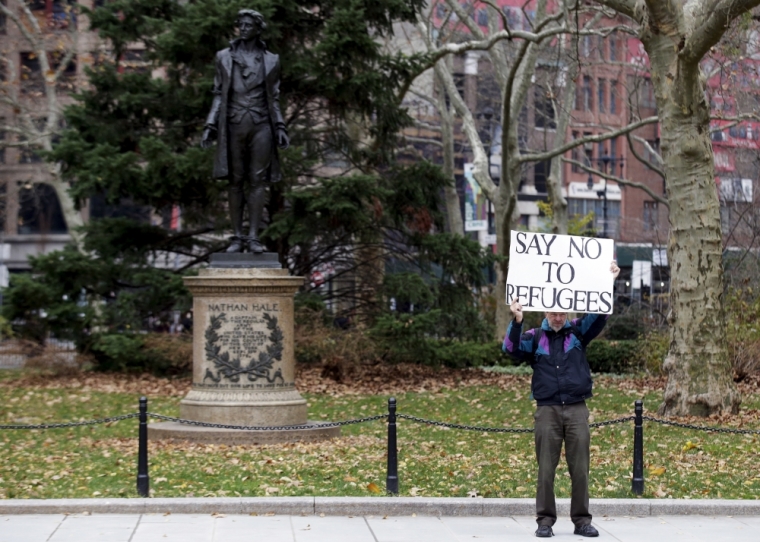 Donald Trump puts his notes back in his jacket after talking about Democrat opponent Hillary Clinton at a Trump for President campaign rally in Raleigh, North Carolina December 4, 2015. The notes read, "Beat Hillary, No Strength, No Stamina, Goes Away".
Nearly two-thirds of likely Republican voters support candidate Donald Trump's controversial ban on Muslim immigration idea, according to a recent poll.
An online poll conducted Tuesday by Bloomberg Politics and Purple Strategies found that 64 percent of likely GOP voters supported Trump's proposal.
When asked by the poll if they supported or opposed the ban, 52 percent of Republicans surveyed said they "strongly favor" and 12 percent responded "not so strongly favor."
By contrast, 70 percent of Democratic voters surveyed said they "strongly oppose" the ban with only 17 percent saying they either "strongly favor" or "not so strongly favor" the ban.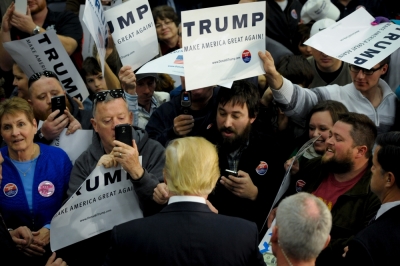 Doug Usher of Purple Strategies wrote in the analysis of the data that he believed there were multiple reasons for the large amount of GOP voter support for Trump's ban.
"We believe these numbers are made up of some people who are truly expressing religious bigotry and others who are fearful about terrorism and are willing to do anything they think might make us safer," said Usher.
"This indicates that, despite some conventional wisdom expressed in the last 48 hours, this is unlikely to hurt Trump at least in the primary campaign."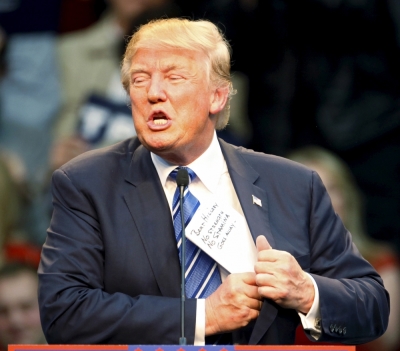 Earlier this week, billionaire real estate mogul and Republican presidential candidate Donald Trump argued that the United States needed a temporary ban on Muslim travel.
"Without looking at the various polling data, it is obvious to anybody the hatred [of American] is beyond comprehension. Where this hatred comes from and why we will have to determine," stated Trump.
"Until we are able to determine and understand this problem and the dangerous threat it poses, our country cannot be the victims of horrendous attacks by people that believe only in Jihad, and have no sense of reason or respect for human life."
Trump's comments were widely denounced by liberal and conservative leaders alike, seen as the latest in a long line of inflammatory statements the candidate has made since entering the race.
In an opinion column for The Christian Post, for example, Ethics & Religious Liberty Commission head Russell Moore denounced Trump's ban proposal.
"Anyone who cares an iota about religious liberty should denounce this reckless, demagogic rhetoric," wrote Moore.
"A government that can close the borders to all Muslims simply on the basis of their religious belief can do the same thing for evangelical Christians."
Nevertheless, as indicated by the poll, Trump supporters have expressed agreement on social media and traditional news media for some level of ban on Muslim travel to the United States.
The poll also found that 37 percent of GOP respondents were now more likely to vote for "The Donald," with 16 percent saying less likely, and 46 percent saying it has no impact.
Conducted online Tuesday evening by Bloomberg and Purple Strategies, the sample space of the poll was 605 likely 2016 general election voters with a 4 percent plus or minus margin of error.