Pope Francis Calls Family of Slain American Journalist James Foley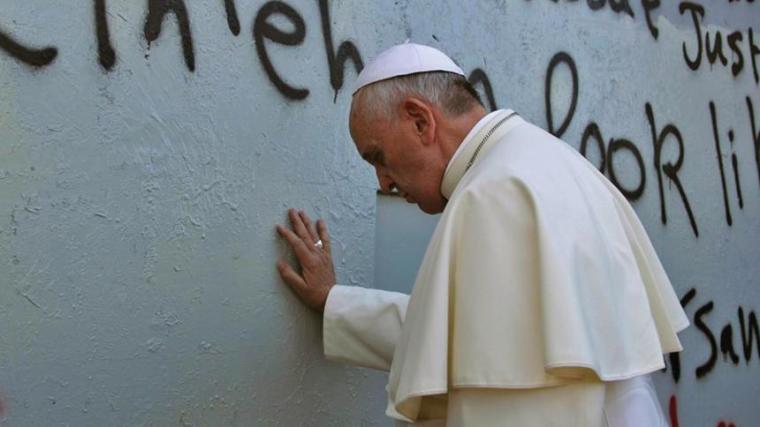 Pope Francis has called the family of American journalist James Foley, who was beheaded by Islamic militants in a video posted by terror group ISIS earlier this week. The family is said to be "moved and grateful" by the pontiff's gesture.
"Pope Francis phoned the family of #JamesFoley this afternoon at their residence in New Hampshire. The family was 'moved and grateful,'" Father James Martin, a Jesuit priest, wrote in a Twitter message Thursday.
Martin clarified that a Vatican official gave him permission to share the news.
John and Diane Foley, the journalist's parents, have spoken out of their grief, but said that they are proud of their son, who was kidnapped in northwest Syria in November 2012 while working for U.S.-based online news outlet GlobalPost.
"We have never been prouder of our son, Jim. He gave his life trying to expose the world to the suffering of the Syrian people," Diane Foley said in a Facebook message earlier this week.
"We implore the kidnappers to spare the lives of the remaining hostages. Like Jim, they are innocents. They have no control over American government policy in Iraq, Syria or anywhere in the world."
John Foley added in another statement, speaking from the family's home in Rochester, New Hampshire:
"He's finally free. And we know he's in God's hands … and we know he's in heaven."
President Barack Obama has condemned the brutal murder of the American journalist, which ISIS has said is in retaliation of American air strikes against terror targets in Iraq.
"Jim was taken from us in an act of violence that shocks the conscience of the entire world. He was 40 years old — one of five siblings, the son of a mom and dad who worked tirelessly for his release. Earlier today, I spoke to the Foleys and told them that we are all heartbroken at their loss, and join them in honoring Jim and all that he did," Obama said in a statement Wednesday.
The U.S. has been aiding Iraq and the regional government of Kurdistan in the battle against ISIS, which has captured significant territory in Syria and Iraq.
Pope Francis, who has frequently called grieving families and offered comfort throughout his papacy, has urged collective action from the international community to "stop unjust aggression" in Iraq.
Francis suffered his own family tragedy earlier this week with news that three of his relatives have died in a car crash in Argentina, while his nephew was seriously injured. The pope has expressed his "profound sadness" over the news, and thanked all those who shared in his grief and joined him in prayer.