Pope Francis Denounces Gender Theory That Diminishes Differences Between Men and Women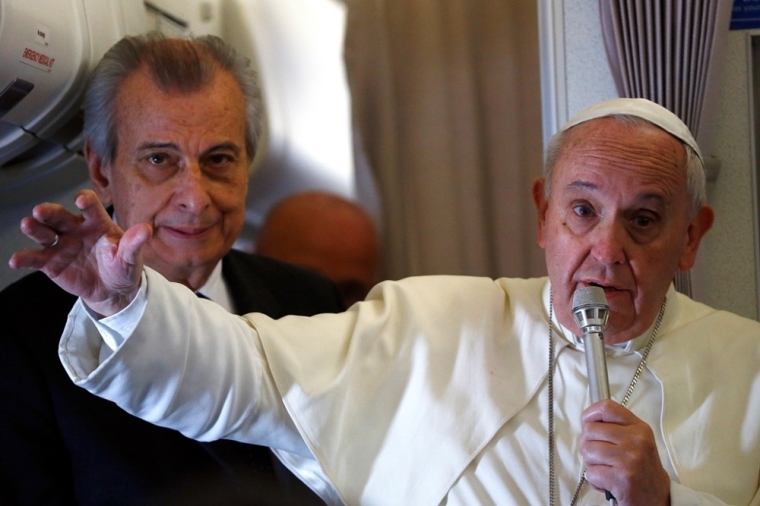 Pope Francis has spoken out in a speech against gender theory that looks to ignore or diminish the differences between men and women in society. He also called for the Church to start listening much more to women's voices, however.
"Getting rid of the difference is the problem, not the solution," Francis said on Wednesday during his general audience at the Vatican, according to Catholic News Service.
He said: "For example, I wonder if so-called gender theory may not also be an expression of frustration and resignation that aims to erase sexual differentiation because it no longer knows how to come to terms with it."
The pontiff noted that society risks "going backward" if it takes male and female characteristics to be largely malleable social constructs.
Francis said that on one hand, modern culture has opened up new ways for men and women to understand each other, but on the other hand has introduced "many doubts and much skepticism."
The Roman Catholic Church leader focused on the relationship between men and women, and rejected the narrative that God calls for subordination.
"Man and woman bear the image and likeness of God not only as individuals, but also together. In God's plan, sexual differentiation is not ordered to subordination, but to communion and procreation. This reciprocity brings harmony and enrichment to the human family," Francis said, according to the Vatican website.
He added, however, that constant challenges are also present, and called on men and women to learn to speak to one another, and also to "respect and love each other."
"Nowadays, we sense the responsibility to do more in favour of women, recognizing the weight and authority of their voices in society and the Church," the pope continued.
"We must also ask ourselves to what extent society's loss of faith in God is related to the crisis of that covenant. The challenge faced by the Church, and by all believers and families, is to rediscover the beauty of God's plan, the imprint of his image in the covenant between man and woman."
The pontiff insisted that the Church must do "much more in favor of women," and make sure "that women not only are listened to more, but that their voice carries real weight, [is] an acknowledge authority in society and the church."
Francis has spoken out against gender theory before, and in January said that its forced teaching at school is comparable to the way the Nazis indoctrinated children.
Describing gender theory as an "ideological colonization that tries to destroy the family," he shared an example from his native Argentina from 20 years ago. Francis recalled that a government official was offered a loan to build schools for poor children, but only under the condition that she agreed to assign students textbooks on gender theory.
"Why do I say ideological colonization? Because they use a people's need as an opportunity to come in and impose their will on children. But this is nothing new. The dictatorships of the last century did the same thing; they came in with their doctrine. Think of the Balilla. Think of the Hitler Youth," the pope said.