Pope Francis Says Church Leaders, Politicians Must Lead by Example, Can't Have Double Life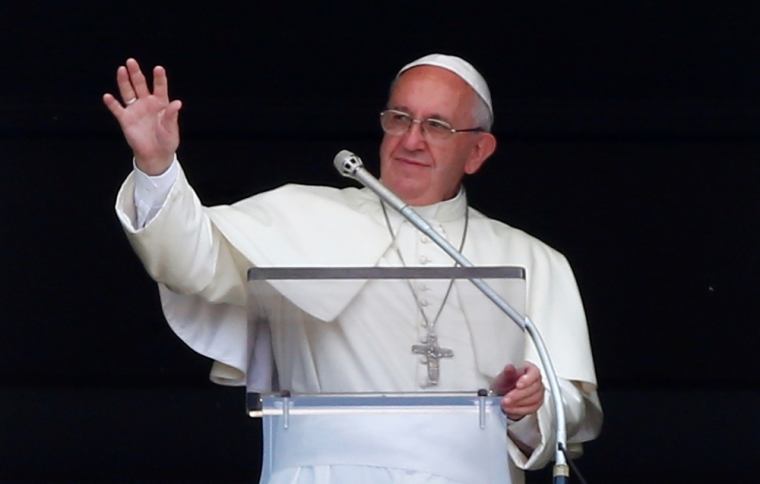 Addressing pilgrims at the Vatican on Sunday, Pope Francis said those in authority, in government or in church, must not expect others to do what they themselves fail to do, and that true power is expressed best through service and a good example.
"A frequent defect in those who have authority, whether it is civil or ecclesiastical authority, is to demand from others things, even justly, but which they do not put into practice firsthand," the pope said, according to Crux Now. "They lead a double life."
Francis noted that while Jesus told His disciples to listen to the scribes and the Pharisees of His time based on their authority to teach the law, He asked the disciples not to imitate what they do because "they preach but they do not practice."
The scribes and Pharisees "tie up heavy burdens hard to carry and lay them on people's shoulders, but they will not lift a finger to move them," the pontiff said.
"This attitude is a wicked exercise of authority," he added. They should instead lead by good example, "helping others practice what is right and due, supporting them in the trials that they encounter on the path of goodness."
If authority is exercised badly, the pope continued, "it becomes oppressive, it does not allow people to grow and it creates a climate of distrust and of hostility, and also brings corruption."
"We disciples of Christ should not seek titles of honour, of authority, or of supremacy, because among us there ought to be a fraternal attitude," Pope Francis cautioned. "I tell you, it saddens me personally to see people psychologically running after the vanity of honorifics. We disciples of Christ should not do this, because among us there ought to be a simple and fraternal attitude. If we have received special gifts from God, we should put them at the service of our brothers, and not profit by them for our personal satisfaction."
Last month, an Indonesian bishop, Hubertus Leteng, who has been accused by dozens of priests in the Diocese of Ruteng of having a mistress and misusing over $120,000 in church funds, resigned from his post. Pope Francis accepted the resignation.
Also last month, the Legionaries of Christ, a Catholic religious order which fell into disgrace after the discovery that its founder was a sexual abuser with a secret family, was hit by a fresh scandal with revelations that the head of its Rome seminary fathered two children.
The order said in a statement that Father Oscar Turrion would leave the priesthood. It also released a letter by Turrion in which he asks "forgiveness for the scandal ... forgiveness for my bad example and the negative witness I have given."