Pope Francis Secretly Met With Gay Marriage Dissenter Kim Davis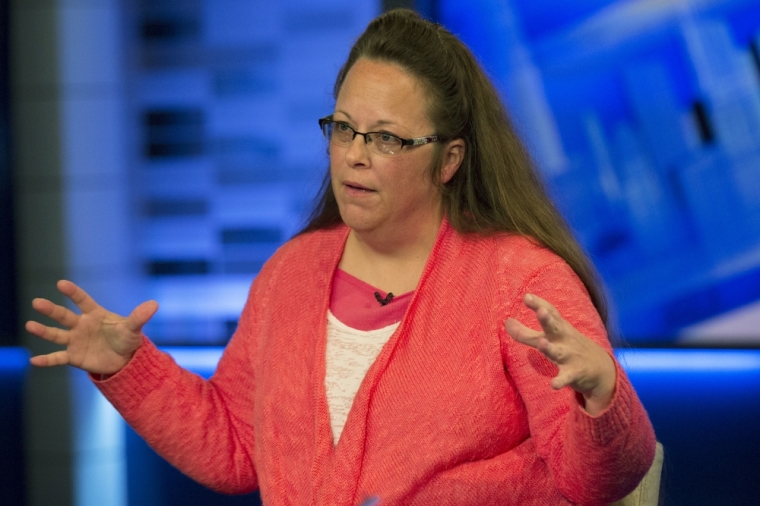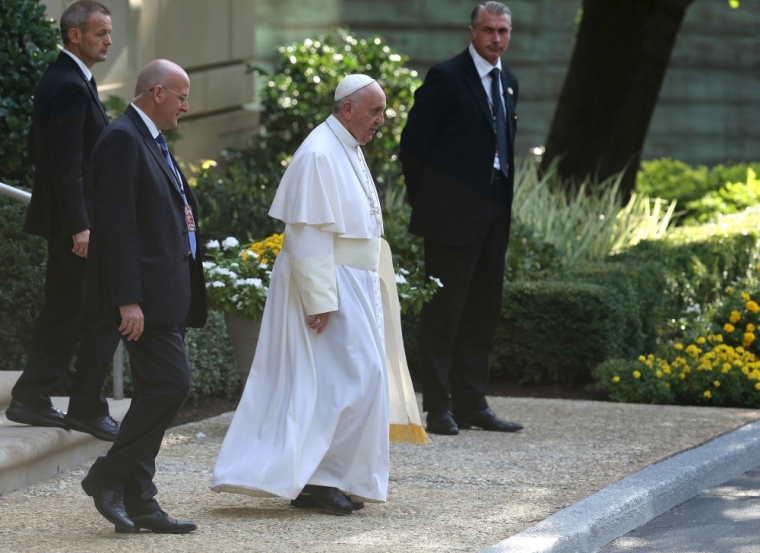 View Photos
Mat Staver, attorney and founder of the Liberty Counsel, has claimed in an interview that Pope Francis met with and prayed with Kentucky clerk Kim Davis during his visit to Washington, D.C. last week. The Vatican has refused to confirm or deny that the meeting between the pontiff and the clerk took place.
Staver told CBS News on Tuesday night that the two briefly met on Thursday, Sept. 24, at the Vatican Embassy in Washington.
"Staver said Pope Francis spoke to Davis in English and asked her to pray for him. He said Davis, in return, asked the pope to pray for her. The pope told her to stay strong, according to her lawyer," CBS reported.
"Staver said the pope also gave Kim and her husband rosaries he had blessed."
The pontiff also apparently thanked Davis for the courage she has displayed.
"There was no interpreter. 'Thank you for your courage,' Pope Francis said to me. I said, 'Thank you, holy father.' I had asked a monsignor earlier what was the proper way to greet the pope, and whether it would be appropriate for me to embrace him, and I had been told it would be okay to hug him," Davis added in an Inside the Vatican report. (The website crashed presumably from a traffic spike on Wednesday morning after reporting the news.)
"So I hugged him, and he hugged me back. It was an extraordinary moment. 'Stay strong,' he said to me. Then he gave me a rosary as a gift, and he gave one also to my husband, Joe. I broke into tears. I was deeply moved."
Staver has also claimed that the Vatican has possession of photos of the meeting. Father Ciro Benedettini of the Holy See Press Office has said, however, that "The Vatican does not confirm nor deny this."
Vatican spokesperson the Rev. Federico Lombardi also refused to confirm or deny the meeting. Holy See officials have generally made it a policy not to comment on Francis' private meetings.
Davis was jailed for six days earlier in September after she said she cannot sign same-sex marriage licenses, due to her religious belief that marriage is a union solely between one man and one woman.
"God's moral law conflicts with my job duties," Davis has said. "You can't be separated from something that's in your heart and your soul."
The National Catholic Reporter said on Monday, however, that when Francis was asked about Davis on his flight back to Rome from Philadelphia, he said that he was unaware of the details behind the case.
Still, the Roman Catholic Church leader said that "conscientious objection" is a "human right," and added that Davis should be allowed the right to follow her conscience.