Pope Says Today's Crimes, Massacres, Destruction Could Be Seen as 'Piecemeal World War III'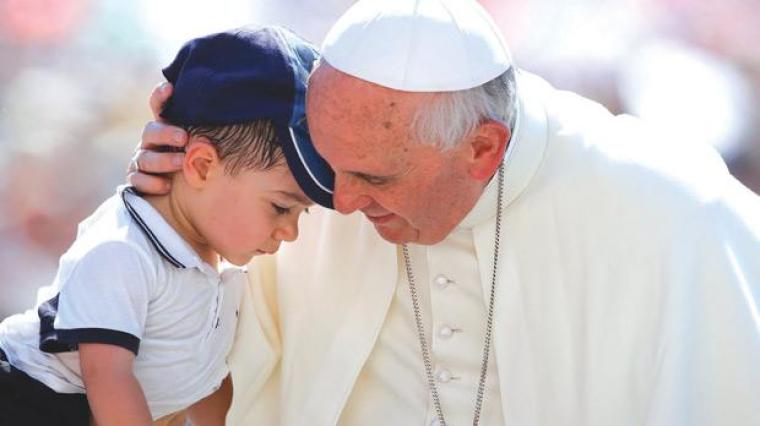 During a visit to Italy's largest war memorial, Pope Francis said this weekend that the world's conflicts today, with the kind of crimes, massacres and destruction they involve, could be called a "piecemeal" Third World War.
"War is madness," Reuters quoted the Pope as saying in the homily of a mass Saturday at the Redipuglia war memorial, where more than 100,000 soldiers who died in World War One are buried.
"Humanity needs to weep, and this is the time to weep," Francis said. "Even today, after the second failure of another world war, perhaps one can speak of a third war, one fought piecemeal, with crimes, massacres, destruction."
War is irrational, the pontiff added. "Its only plan is to bring destruction: it seeks to grow by destroying," he said. "Greed, intolerance, the lust for power. These motives underlie the decision to go to war and they are too often justified by an ideology..."
At the mass, the pope also condemned "plotters of terrorism" but did not name any specific terror group.
Saturday night, the ISIS terror group released a video showing the beheading of a British aid worker, David Haines, the father of two who went to Syria to serve at a refugee camp. He was abducted in March 2013 in Syria.
The gruesome video looked similar to the two previous videos showing the beheading of U.S. journalists James Foley and Steven Sotloff.
ISIS men have killed hundreds of civilians in Iraq. Numerous members of the Christian and Yazidi minorities have also been killed, and tens of thousands of them have fled their homes.
The Pope has urged an end to conflicts in various parts of the world, including in Iraq, Syria, Gaza and Ukraine.
In July, Pope Francis broke off from his scripted weekly Angelus address and said, "Please stop," pleading for peace in the world.
"Brothers and sisters, never war, never war! I am thinking above all of children, who are deprived of the hope of a worthwhile life, of a future," Francis said in Saint Peter's Square July 27, speaking of the centenary of the World War I.
"I think especially of the children whose hopes for a dignified future are taken from them, dead children, injured and mutilated children, orphans and children who have bits of weapons as toys, children who don't know how to smile," news.va, the official Vatican network, quoted him as saying at the time.
"Please stop. I ask you with all my heart," Francis pleaded, saying he was especially thinking of the Middle East, Iraq and Ukraine.