Pregnancy Discrimination Case Before the US. Supreme Court Unites Conservative and Liberal Women's Groups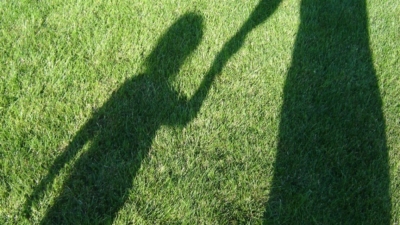 Both liberal and conservative women aligned to support a case debating the issue of pregnant women's rights in the workplace which was argued before the U.S. Supreme Court Wednesday.
Lawyers for Peggy Young, a UPS truck driver, argued before the nation's highest court that her employer UPS did not provide work accommodations for pregnant employees who wish to retain their jobs as it does with non-pregnant employees with work limitations. Young's battle has drawn the support of both women's rights groups and pro-life groups, communities which are typically on opposing ends of the abortion issue, for different reasons.
Women's rights organizations rallying behind Young's case believe pregnancy discrimination is another example of gender inequality in the work place and in women's paychecks.
An amicus brief filed in May on behalf of law professors and women's rights organizations explains, "The vast majority of working women will become pregnant at some point during their working lives and many of them will experience at least minor conflicts between job requirements or working conditions and the temporary, but real physical effects of pregnancy."
Pregnancy discrimination, the brief argues, hinders women in from establishing economic stability for themselves and their families and retaining their jobs. The latter argument is a particularly true for women who work low-wage jobs or jobs traditionally held by men, the women's rights organizations contended in the brief.
Pro-life groups urged in a separate brief filed in September that the proper enforcement of the Pregnancy Discrimination Act would also relieve the pressure felt by some women to have an abortion. "Economic pressure is a significant factor in many women's decision to choose abortion over childbirth," argued the pro-life brief. "The PDA protects the unborn child as well as the working mother who faces economic and other difficulties in bearing and raising the child."
Young had been a UPS truck driver for four years before her pregnancy in 2006. Young said she transported mostly envelops and small packages. However, when she presented notes from her doctor and midwife advising she refrain from lifting items weighing more than 20 pounds to a company health manager, her employer said it would not let her return to her previous job.
Young told National Public Radio, "When I took the note to the nurse, she basically said, 'Well, we don't give alternative work or light duty to off-work incidents.' I'm like, 'I'm pregnant, there's not an incident here, and I can do my regular job.' They would not allow me to."
UPS states that employees are obligated to be able to lift up to 70 pounds. However, Young contends that her job seldom required her pick up heavy packages and a co-worker with a similar route was willing to help deliver heavier packages.
Still, Young lost her job and her health insurance for nine months. She is now suing for back pay and damages through the Pregnancy Discrimination Act.
The Pregnancy Discrimination Act is an amendment to the 1964 Civil Rights Act that labels workplace discrimination based on pregnancy, childbirth and related medical conditions as sex discrimination and urges that pregnant women be treated the same as other job applicants and employees who are similar in there in ability to work.
The act also forbids employers from discriminating on the basis of pregnancy in other aspects such as pay, job assignments, promotions, layoffs or firing.
Last year, the U.S. Court of Appeals for the Fourth Circuit ruled against Young, saying she did not provide direct evidence of pregnancy discrimination.
"Interpreting the PDA in the manner Young and the ACLU urge would require employers to provide, for example, accommodation or light duty work to a pregnant worker whose restrictions arise from her (off-the-job) pregnancy while denying any such accommodation to an employee unable to lift as a result of an off-the-job injury or illness," the court ruled.
Women's rights organizations argue that the Fourth Circuit Court's ruling interprets the Pregnancy Discrimination Act in a way that is "inconsistent with the statutory text, Congress' intent in passing the law" and "reverts back to a pre-PDA approach, in which pregnancy is in a class by itself, and pregnant working women are excluded from benefits and accommodations available to others."
Pro-life groups argued, "The Court of Appeals erroneously held that the PDA allows employers to treat pregnant women as poorly as they treat their least-accommodated workers rather than requiring them to treat pregnant women as well as they treat their best-accommodated workers. This conclusion is not only at odds with the text and structure of the PDA, but it blocks the PDA from addressing the very problem that Congress sought to solve, that is, to protect women from economic pressure to abort their children and to safeguard their fundamental right to procreate and bring up children."
UPS stated in an October respondent brief that it offers light-duty and inside work assignments to employees who fit into four categories: workers injured on the job, workers with cognitive impairment, workers who lost their Department of Transportation certification due to failed medical examinations among other reasons, and workers who have pregnancy-related physical conditions.
It said the fourth category was unavailable in Maryland where Young worked at the time because the state had not yet adopted legislation requiring companies to provide light-duty work to pregnant employees.
Therefore, UPS contended that Young was not eligible for light work or inside assignments because she did not fit into any of the categories. UPS maintained that it did not discriminate against Young because it does not offer light-duty work to any worker who does not fit into those categories.
Young's legal team stated in her petitioner's brief that the company does not provide accommodated work to drivers whose limitations result from pregnancy alone.
Young told NPR she was "coded in the system as disabled." "I'm a normal person, I was just pregnant. Pregnancy is not a disability. Pregnancy is not a handicap. It's none of that."