Presidents Pay Tribute to Billy Graham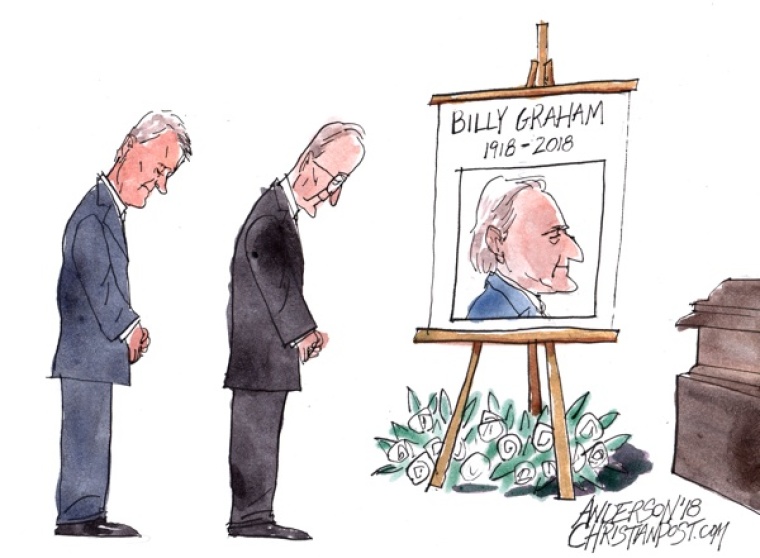 While all living American presidents have paid their respects to the Rev. Billy Graham, who passed away last week, George W. Bush and Bill Clinton personally attended the public viewing of the evangelist.
Bush and his wife, former first lady Laura, were greeted on Monday by Franklin Graham and his wife, Jane, at the Billy Graham Library in Charlotte, North Carolina.
"If there's such a thing as a humble shepherd of the Lord, Billy Graham is that person. I am unbelievably blessed to have met him. I also had the honor of bringing my Mother and Dad's greetings to Franklin and the family," Bush said.
Read more here: https://www.christianpost.com/news/bush-clinton-attend-billy-grahams-public-viewing-he-was-a-humble-shepherd-of-the-lord-219734/