Prince Harry, Meghan Markle's Church Wedding Reflects Commitment to Faith, Archbishop Says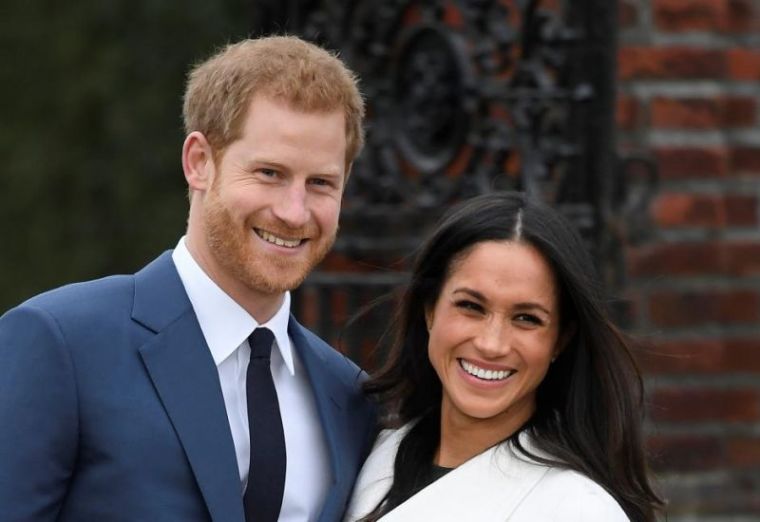 Prince Harry of Wales and his fiancee, Meghan Markle, are taking their faith seriously when planning their wedding.
Justin Welby, the archbishop of Canterbury, told BBC that the newly engaged couple's decision to marry at St. George's Chapel at Windsor Castle in England meant more than just tradition to the pair. He spoke about their faith influencing the decision to exchange vows at the historic church.
"This is no tick-box exercise for them, 'Oh we ought to get married in a church,'" Welby said Thursday. "There is a profound sense of commitment and seriousness both about their faith and about their lives together, which is quite inspirational."
The royal wedding between Prince Harry, 33, and the "Suits" actress, 36, will take place May 19, 2018. The fact that the pair are marrying in church sends an important message to those who will witness it around the world, Welby said.
"It's important because they'll look at it and see a model of how two people commit their lives to one another before God in the presence of millions of people," Welby told BBC. "And that is going to be a wonderful — it's always a beautiful moment. Every wedding is profoundly beautiful."
Markle is preparing to get baptized and confirmed in the Church of England where Prince Harry's grandmother, Queen Elizabeth, is the supreme governor. Markle was previously married to Jewish producer Trevor Engelson for two years before their union ended in 2013.
While the CofE has historically opposed divorce, the church's leader, Welby, has been supportive of the union between Harry and Markle.
"I am so happy that Prince Harry and Ms. Markle have chosen to make their vows before God," Welby said last month. "I wish them many years of love, happiness and fulfillment and ask that God blesses them throughout their married life together."
Still, Welby has yet to confirm whether or not he will be the person presiding over the highly publicized ceremony.
"That is up to them," he told BBC.