Prisoners to Be Housed According to Gender Identity: New York Mayor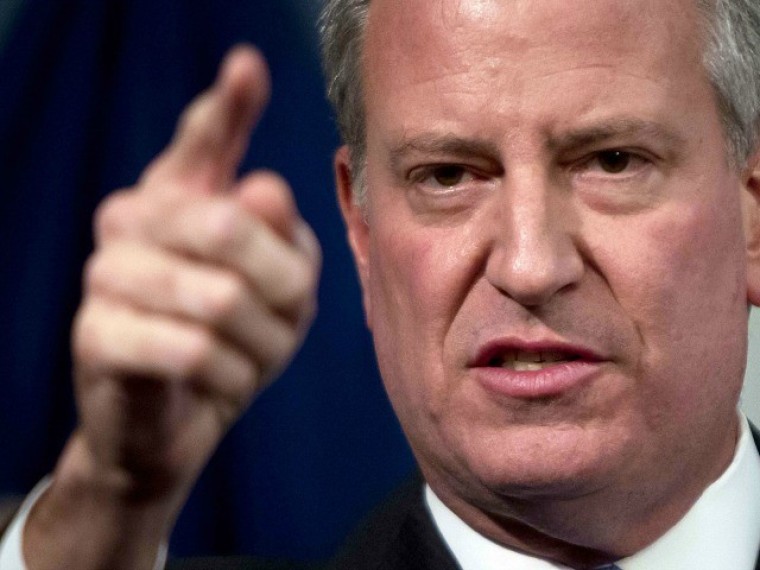 New York Mayor Bill De Blasio has announced that prisoners in the city will be housed according to the gender with which they identify instead of biological sex.
"In New York City, we believe transgender rights are human rights. And we'll fight to protect those rights in city jails as well," he tweeted Monday.
"It's the city's responsibility to protect the rights and safety of all New Yorkers, and that means protecting transgender individuals in city jails as well," the mayor said in a statement, according to AM NY. "New York City is one of the first major cities to commit to taking this step, and it's crucial to ensuring all our facilities are welcoming and safe for all New Yorkers, no matter their gender identity."
Anne Rettenberg, a New York City-based psychotherapist and feminist is concerned about the safety of female inmates in light of the policy change.
She explained in a Wednesday phone interview with The Christian Post that she is familiar with these prison and detention facilities in the city, having gone to see clients there, and recounted that they are often violent places.
"It's not a safe place to put biological males in with females, biological males who, at the very least have been charged with a crime serious enough not to allow them to be released on their own recognizance. We're talking about potentially violent criminals," Rettenberg said.
Doing this is "just asking for trouble, it's a disaster waiting to happen, I think," she observed, adding that although it is hard to predict how many people will take advantage of the new policy "someone is eventually going to get raped, statistically it's going to happen at some point."
Yet Carmelyn Malais, who heads the city's Commission on Human Rights said that "respecting someone's gender identity or gender expression is key in making sure that everyone in New York City is living with dignity and respect," according to the New York Post.
"The fact that somebody's incarcerated or not doesn't really change that.
"No one should feel unsafe for being who they are," she said.
Allowing transgender individuals in prison to self-report their gender and be accommodated accordingly was also "an important recognition of the unique challenges and vulnerabilities transgender and gender nonconforming individuals face in corrections facilities nationwide."
The Department of Corrections now has six months to implement the new policy and a DOC representative said that as of Tuesday, 26 individuals are presently in custody who identify themselves as transgender, and one who self-identifies as "gender nonconforming."
In 2016 Mayor De Blasio signed an order instructing all public schools, recreation centers and other city buildings that have single-sex bathrooms and locker rooms to allow people to use the facilities of the gender with which they identify.