Pro-Abortion Agenda Is the New Jim Crow, 'Godfather of the Pro-Life Movement' Argues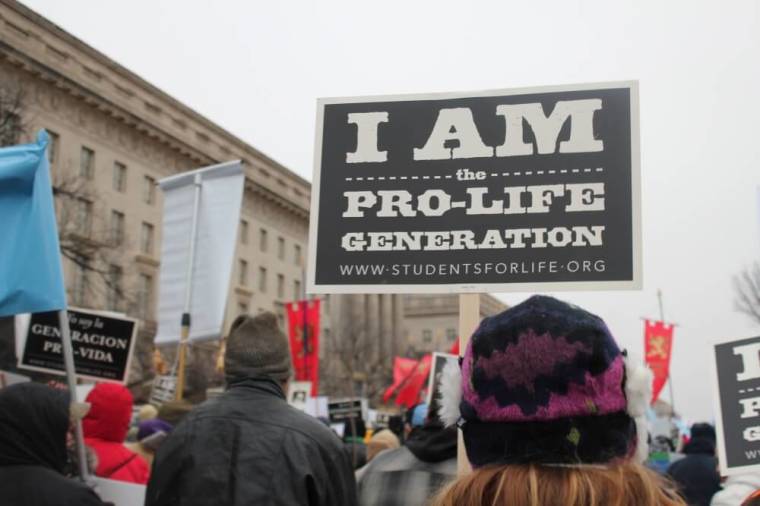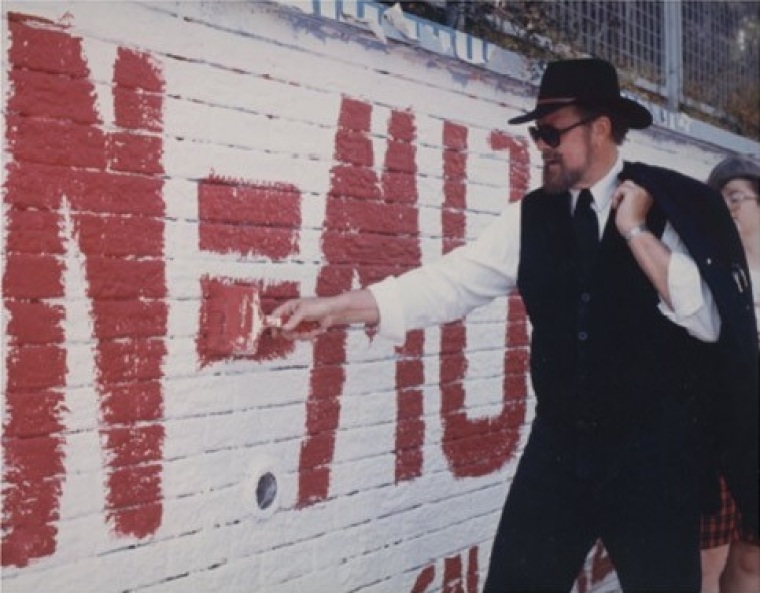 View Photos
In a new memoir, the man who has been labeled as the the "Godfather" of the pro-life movement has compared the similarities between today's pro-abortion rhetoric to the denial that African-Americans are human beings by white supremacists in the Jim Crow South.
Joseph Scheidler, the national director of the Pro-Life Action League, has been fighting to protect the lives of unborn babies from the harm of abortion since 1972.
The 89-year-old Chicagoan has been through it all in order to progress the pro-life movement in the wake of the Supreme Court's 1973 ruling in Roe v. Wade. He has protested hundreds of abortion clinics, run various pro-life ad campaigns, directed a number of different pro-life groups and coalitions, testified before Congress, been arrested multiple times and even been sued by the National Organization for Women in a racketeering case that went all the way to the Supreme Court twice.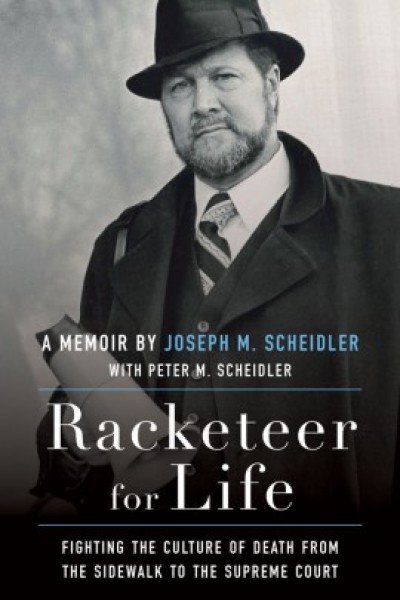 Scheidler, who has been labeled the "the godfather of the pro-life movement" by Students for Life of America President Kristan Hawkins and a "pioneer" by Live Action President Lila Rose, has released his new memoir titled Racketeer for Life: Fighting the Culture of Death From the Sidewalk to the Supreme Court. In the book, Scheidler recounts hundreds of his experiences and details the history and growth of the pro-life movement from before the Supreme Court's 1973 ruling until now.
"I wanted to tell the history because it's been over 44 years years since Roe v. Wade and a lot of people get into the movement and they don't know anything about the early days when we kind of had to invent stuff," Scheidler told The Christian Post in a phone interview. "I want young people to read it and see the importance of having the right attitude. On college campuses, abortion is kind of taken for granted and become common and I want them to see the need to fight to restore the respect for life in this country. Because, that is one of the most basic rights. But I also think it's good for people just to see the history of activism."
While a common tactic of pro-choice activists is to downplay and even ignore the fact that an abortion takes the life of an unborn human being, Scheidler wrote in his memoir about how the Supreme Court's rulings in favor of legalized abortion is similar to racist laws enforced during the United States' segregation era that denied the equality and personhood of African-Americans.
"When Roe and Doe [v. Bolton] were handed down, I saw a parallel between a pro-abortion society and the Jim Crow South. The nation was deciding to limit its definition of who counted as a person and who was entitled to equal protection under the law," Scheidler wrote. "Just as we'd done in the civil rights movement, activists were going to have to agitate for the people who were discarded by their government. But unlike the civil rights movement, those victims could not stand for themselves."
"I'd seen hatred that surfaces when people decide that respecting another person's humanity threatens their own sovereignty. I knew I'd see the same fury in the battle to protect the unborn," he continued. "But I was grateful that I had experience of marching on Montgomery, [Alabama in 1965] and learning first hand how a social protest movement can change lives and advance the cause of justice."
Scheidler elaborated on his comparison of America's abortion laws to America's historic slavery and segregation laws in his interview with CP.
"Everybody knew that a black person was just as much a human being as a white person. Yet, they had a whole philosophy based on the two-thirds of a person and two-thirds of a vote. That was a crime against humanity, against these people, against our own humanity," he stated. "And, abortion was similar in that the unborn child was considered expendable for almost any reason."
"It was the same. A black could be sold, bought, separated from his family and we went through a long period of that and it caused a civil war to a great extent," he added. "The abortion thing has caused a divide in the country between the pro-lifers and pro-abortion and it is still quite evident. I know loads of people who think I am nuts and shouldn't be at all concerned about the unborn. But, we see them the same — as a person who is not being treated right and doesn't have rights. The right to life is the most basic right we have. Without that right, we don't have anything. We are going to keep fighting for the right to life of all human beings."
As Scheidler points out how slaves in America could be bought, sold and treated as property, the Center for Medical Progress uncovered in a series of videos released in 2015 how the fetal tissue of babies aborted by Planned Parenthood were bought and sold to researchers. The undercover research purports to show that in some instances, aborted fetal tissue was sold for a profit.
Although the American political pendulum has largely swung in the favor of the abortion industry in the last 40 years with progressive policies propping up and even funding Planned Parenthood and other abortion clinics, Scheidler believes that the pro-life movement is benefiting from a new wave of momentum that has come as a result of the election of President Donald Trump.
Just in his first week of office, Trump has already carried out one of his campaign promises to pro-lifers — reinstating the Mexico City Policy, which prevents foreign non-governmental organizations from receiving federal funds if they perform or promote abortions.
"We have hope but we don't know because Trump is kind of unpredictable," Scheidler said. "But we think that the people he is surrounding himself with will keep him on the straight and narrow. It was tough to vote for Trump because he is such a maniac but he did a lot of things right that we thought were wrong."
In general, Scheidler asserted that Trump has given "the whole pro-life movement an optimism I haven't seen for a long time since the days of [President Ronald] Reagan."